We've all seen videos where a rescue animal becomes the owner's new best friend. Here's one that's a little different: the rescue cockatoo considers her new dad as her mate.
Popeye is a female cockatoo (I know, strange name for a girl) who was given up after 14 years with her previous owner. And while she likes her new mom, Parastoo, she "instantly connected" with her new dad, Nima, and in Parastoo's words fell in love.
To make the bond even stronger, Popeye loves music and when she discovered that Nima plays the piano, the bond was made stronger than ever.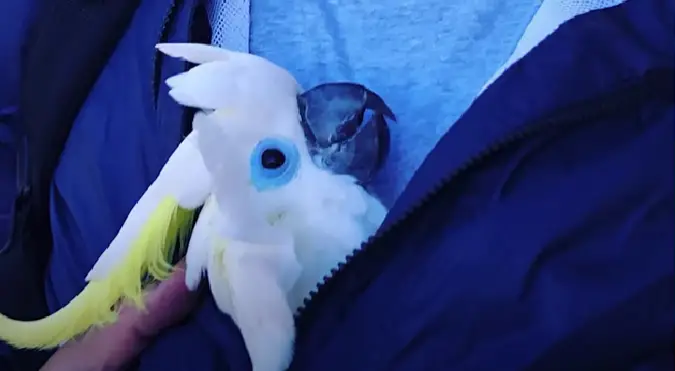 Popeye is seen in this video dancing and standing on the piano while Nima plays, and its adorable to see her obvious feelings for him. Parastoo says she even calls out for him after he's left for work!
Watch the full heartwarming video of Popeye, Nima and Parastoo below and leave us a Facebook comment telling us what you thought.
Please SHARE with your friends and family!