Parents love their babies. They do everything they can just to see their little ones smile. And this loving dad is not an exception. He shows his affection for his tiny daughter in this sweet video. You are going to be smiling from ear to ear when you see how the little baby reacts to her daddy's love.
This dad chose Joe Cocker's "You Are So Beautiful" to sing to his little girl. As he sings, the tiny baby can't help but break out in the most adorable smile. She is just two months old and she is cute as a button. But it's her reaction that stole my heart. She doesn't even make a sound while she fixedly listens to her dad's voice.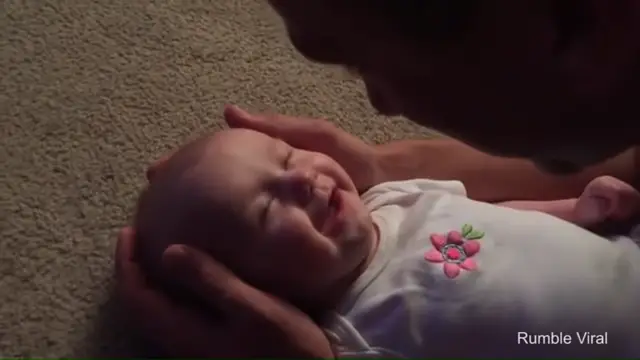 Watch this precious video below! Did this melt your heart? What did you think about this? Don't forget to share your thoughts with us in the comments section!
Don't forget to SHARE this adorable video with your friends and families!