Here's a great video where the Bride asks something a little bit unusual–she wants her Dad to sing at her wedding reception. Well, Dad obliges and brings the house to tears with an emotional song they'll never forget.
Weddings are not just about two people deciding to spend their life together. It is also about two families coming together and merging and becoming one. But from the parents' perspective, it's also in a small way about an ending–their child is starting a new chapter of their life without them.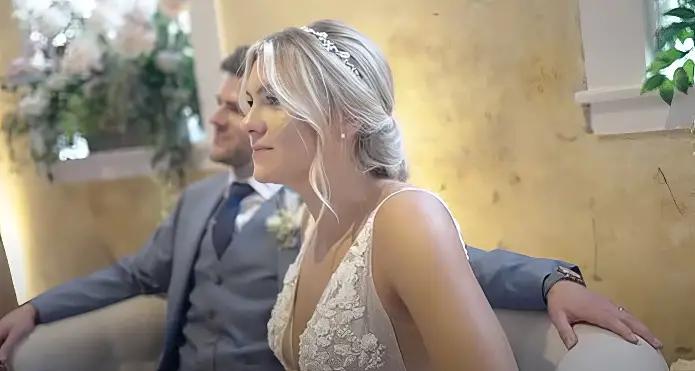 Here's a Dad that perfectly understands that and picks the perfect song to sing to his daughter, Madeline Galbreath. He starts out with a little bit of a head fake, saying everyone expected him to sing Fleetwood Mac's "Landslide," and he even has the crowd sing along for a few bars.
But then he launches into his real tune: "I Loved Her First," Heartland's emotional ballad that dad's sing silently to their daughters as they watch them grow into someone else's wife. Madeline's Dad absolutely crushes it and there's not a dry eye in the house. Watch the video below and please leave us a Facebook comment to let us know what you thought!
Don't forget to hit the SHARE BUTTON to share this video on Facebook with your friends and family.