It's evident we learn a lot from our parents while growing up. They feed us, teach us valuable life lessons, and most of all, they help us enjoy the little elements of life. That could include serenading, your lovely mother with an adorable voice, and even charming expressions.
One of the perfect songs to fit the moment is "You are my sunshine" by Johnny Cash; an immensely talented American singer song-writer. The song is popular between adults and kids of all age groups—specifically, the chorus. In the clip below, a father decided to surprise his wife with a serenade. His trusty helper is none other than their two-year-old daughter.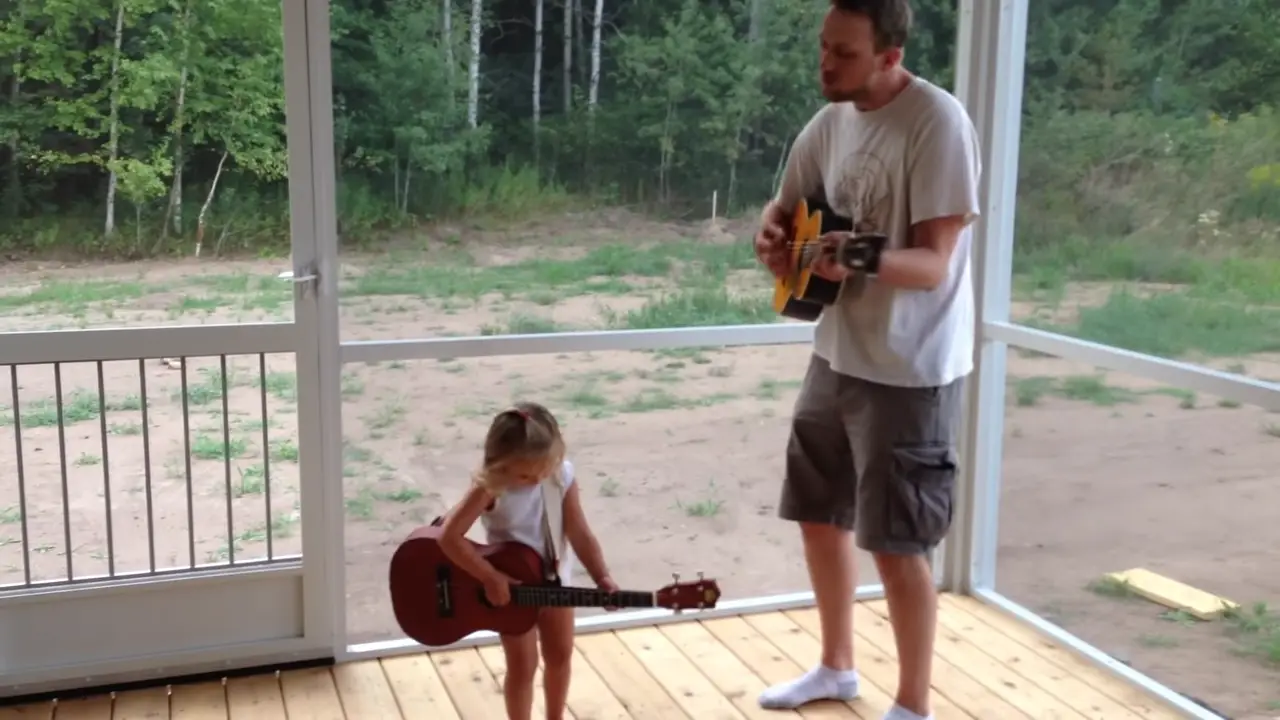 Even though the guitar is twice Liddy's size, her spirit is elevated, and she is all geared up. Her father guides the little one along the way. The two make an adorable singing duo. Moreover, Liddy is a pro and displays an array of delightful expressions. Moreover, her father, Cory Hollenhorst, is an exceptional guitarist. The whole scenario is too cute for words.
Please press play and enjoy the jamming session.
Kindly share this amazing video with your loved ones.