Singing is a great way to release your work pressure and anxiety. Singing with family is an ultimate way to increase your mood. Similarly, Paul is living with six daughters, and he never had a dull moment. He is blessed to live with six daughters. Somebody from somewhere always singing from any corner.
He, with his teenage girls, is fond of music. They can belt out their songs anywhere, such as random stairs, garage, and inside the car. And, he feels even more encouraging, loving, and inspired to sing together anywhere.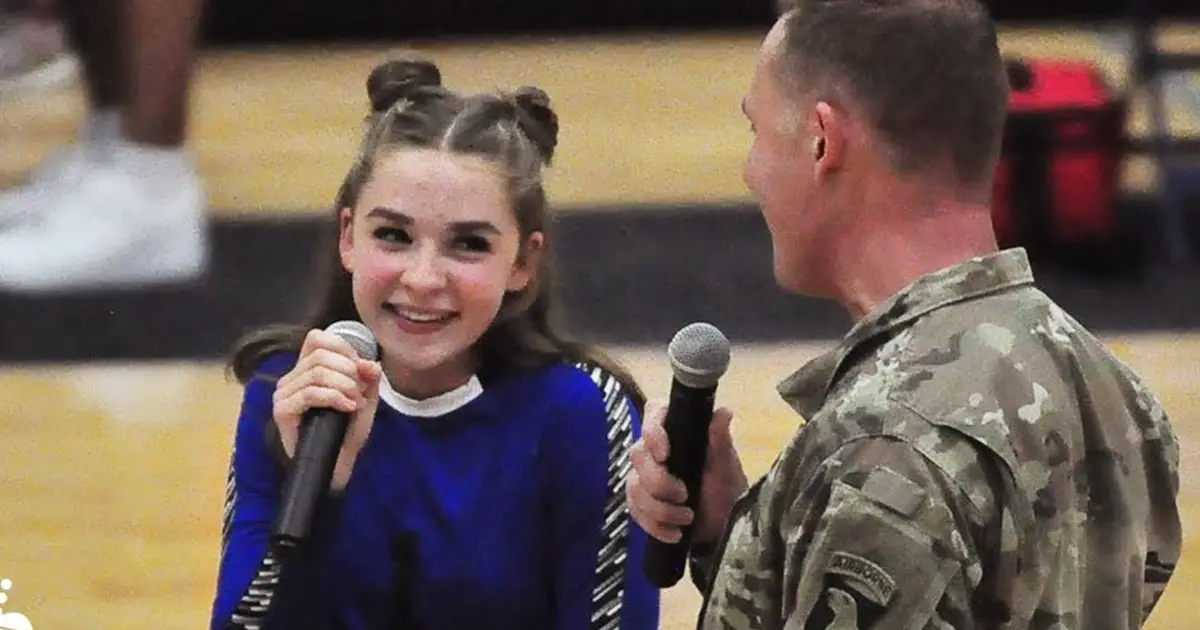 His daughter Regan was asked to sing a national anthem in a college volleyball game. She wanted a company and enquirers her dad to sing with her. Paul quickly drove off to Regan's school with a trembling stomach. As soon as they start off, the crowd felt silent. They correctly set the high pitch note together. The audience was impressed with the duo's performance. Nonetheless, the pair has earned enormous pride in their video.
Please share it with your friends and family.