Sharidon Johnson, the dad who got famous after a sweet dance-off with his daughter. Although the video dates back to 2014, it still has not lost its charm. Sharidon was busy with his carpet-pulling project while listening to some old-school hip hop.
That's when Sharidon noticed his daughter busting out dance moves in the living room. Initially, the dad stays reluctant to join the dance battle. But with every new dance move from his daughter, passing upon this opportunity becomes difficult. So, he takes on the challenge. Right from the moment he starts, we are blown away by his old school. Not a lot of jumping, light on the feet with arms moments synchronized to the beat.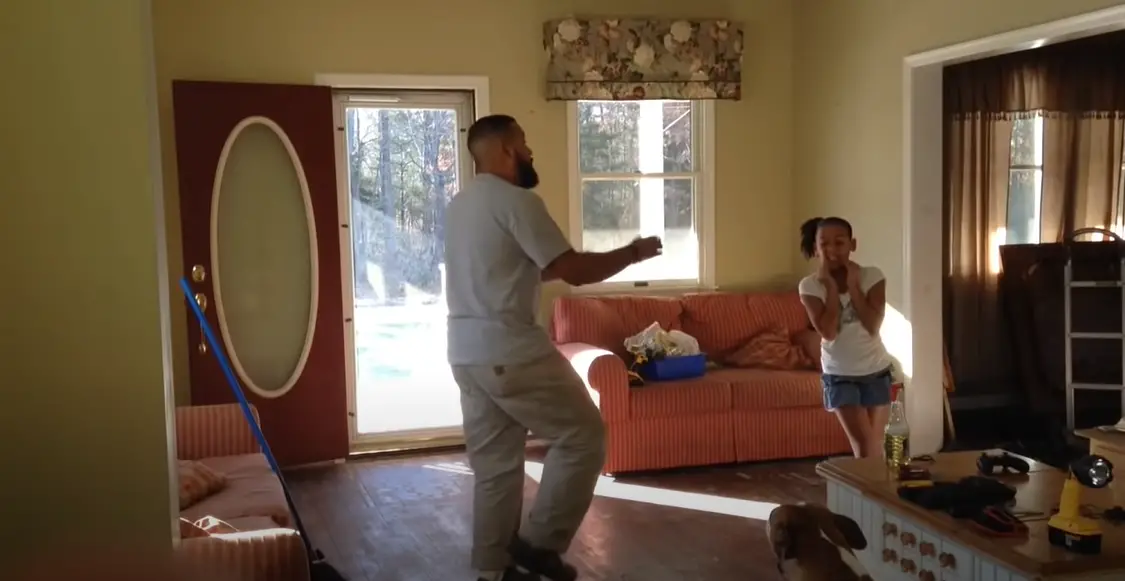 Right after the dad, the little girl goes at it again, with some new and innovative moves, flexing side to side. The little one indeed gains all the extra points for incorporating advanced techniques in her style. Her overall personality gleams with pride and joy. But it's too soon to stop; the daughter goes for round two. Her feet are moving still, ready for another challenge. Will the dad join again?
Please press and enjoy the rest of the story.
Kindly share the video with your loved ones.