"Photo bombing" and "video bombing" are terms used to describe a type of prank or joke where someone unexpectedly appears in a picture or video that was not intended for them. This can be done in a variety of ways, such as photobombing a group selfie, or video bombing a live broadcast. It is a fun way to add humor and surprise to a moment, and it has become increasingly popular, thanks to the rise of social media and smartphones.
And we've all seen our share of good video bombs, but few can match what this dad did.
In a humorous video bombing incident, Mike Jones covertly filmed his daughter's dancing video. As his two daughters dance in the forefront to 'Watch Me (Whip Nae/Nae)', their father hides behind them. And without making any sound, he goes on delivering an excellent routine.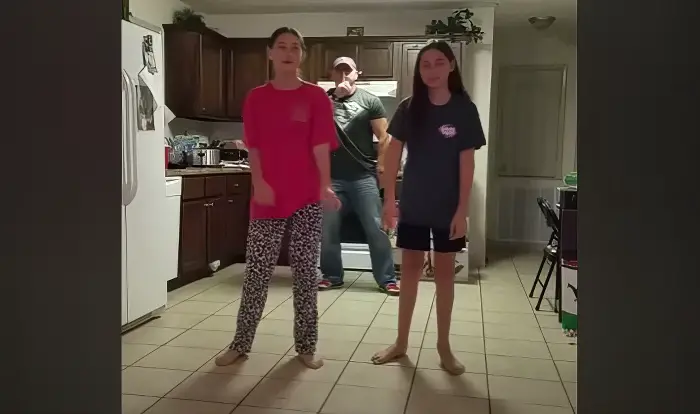 According to the original post, the daughters were shy to be on the camera–but obviously not the dad, Uh uh! He is in his own world, giving his best moves. But when his kids turn around, it becomes even more hilarious.
Dad posted this video and it went viral, gathering over 30 million views in its various iterations on social media platforms. Way to go dad, you slayed it! Watch the full video below and please leave us a Facebook comment to let us know what you thought!
Don't forget to hit the SHARE BUTTON to share this video on Facebook with your friends and family.