We come across lots of internet videos of dogs and cats together, but here's something we haven't seen before: a mini-dachshund with five baby mandarin ducklings.
This adorable little girl is Loulou, a mini-dachshund who lives in the Netherlands. Loulou and her nearly-identical playmate Coco are actually a social media stars with their own following on Facebook and Instagram numbering over 700,000!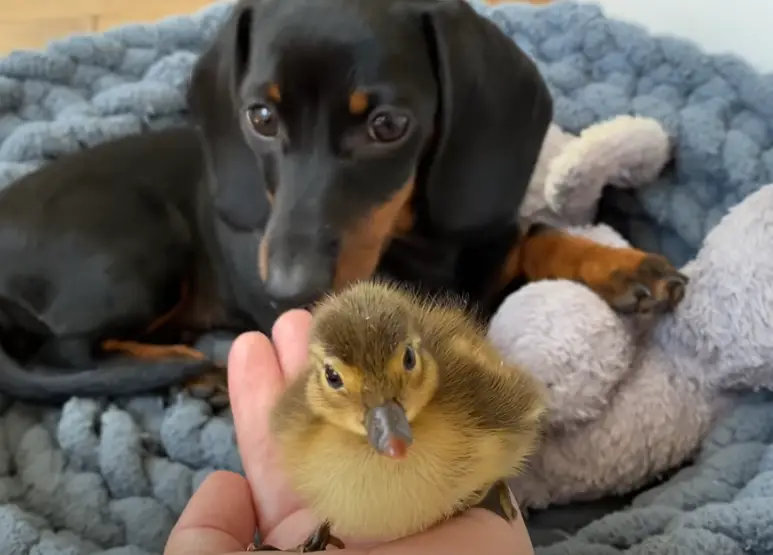 In this clip we see Loulou as she meets five Mandarin ducklings who have just hatched and are determined to get into Loulou's bed. Loulou isn't sure what to think of that and she eventually lets them have it while she sits back and thinks of what to do.
Watch the video below! Isn't that bird beautiful? Let us know about your thoughts about it in the comments section!
Please SHARE this precious video with your friends and families!