Do you know what I love most about summer? The beach, the sun, the happy times near the water. And I want to have the best time under the sun. But enjoy the splash of the sea, there is a slight chance, a deadly shark is prying on you. It's not always the case but there is that danger.
Even though Shark Week has come and gone, reports of some truly bizarre encounters continue to trickle in. Maybe the sharks didn't get the message that it was all over? Sharks are fascinating creatures, but tales like this one serve as a timely reminder of the true ocean kings.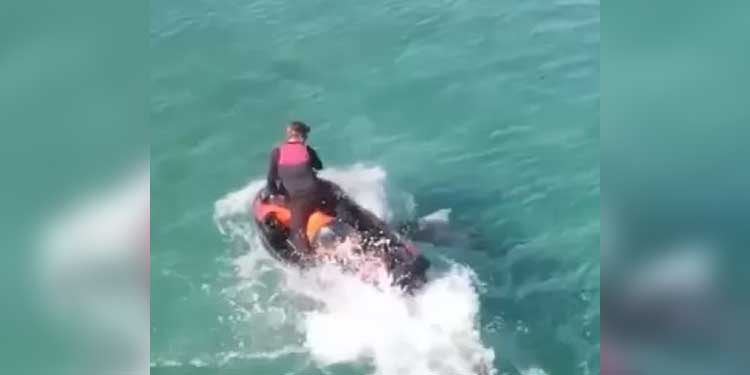 Jet-skiing along the shore, a man noticed something in the water. At this point, he realized what it was: A HUGE shark, swimming peacefully near the shore. Others would have bolted out of the water but this man seems to think of this as an opportunity for an adventure.
Swimming on the water was a Bull shark, notoriously aggressive and the last shark most people would want to run into. And to run towards him would be their death wish. But that didn't stop this man. Watch the actual footage here:
Luckily, he narrowly escaped the encounter. Please SHARE it with your friends and family and warn them about the danger.