Everyone loves good food. We all have our favorite restaurants and favorite dishes. But it's hard to recreate the meals we eat in restaurants at home. However, if you're a good cook and you get your hands on the secret recipe, you don't ever want to go to a restaurant. And this fried apple recipe from Cracker Barrel is one of them.
The video shows how to make fried apples, Cracker Barrel style. And by the looks of it, it's pretty easy and delicious.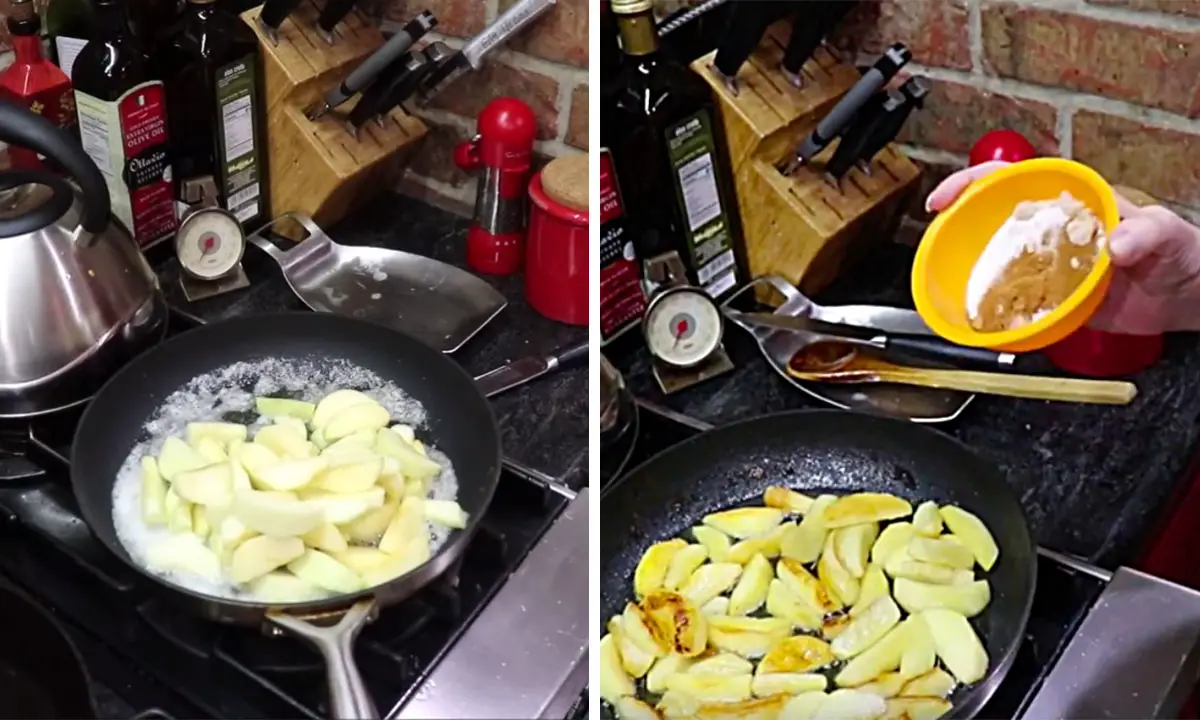 According to the recipe, you need five apples of any kind. Six tablespoon butter, juice of one lemon, half cup brown sugar, and two teaspoon cinnamon powder.
To cook the apples, first, melt butter in a skillet and add half lemon juice. As the butter melts, add apples and pour the rest of the lemon juice. Then, add cinnamon and brown sugar and let it cook for a while. Continuously stir the apple until soft. Let it rest for a while before serving.
WATCH the entire process of how to cook Cracker Barrels' famous fried apples below.
COMMENT and SHARE if you're willing to try this recipe.