It's so fun to watch a good swing dance these days, when the the band is rocking and the couple really knows what they are doing. It can take you back to good memories from a few years, or a few decades, ago.
Here's couple, Maéva and William, that takes the floor to a great five-piece band swing song and they definitely know what they're doing. They are both dance instructors in France and were doing a swing dance demonstration.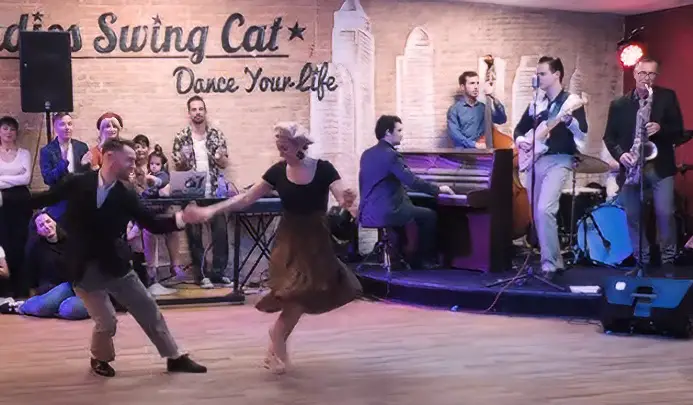 This video of Maéva and William was taken at the Rockin' Montpellier Festival in Montpellier, France, in November 2022. Dancers from around the world came together to dance swing, shag, Lindy Hop and other boogie-woogie style dances.
Watch the full video of Maéva and William below and tell us in the Facebook comments your favorite swing dance memory!
Please share the conniving act with your loved ones.