Being a nurse can be an underappreciated job and, after the pandemic, many of us believe nurses should be given more credit for their work. Well here's a story about a nurse who got far, far more recognition than she was ever expecting.
This video is about Renee who works in the neonatal intensive care unit (NICU), which takes care of the most seriously ill babies. Over the years she's had many patients and, while she may keep in touch with some, she's not sure what happens to all of them.
Kleenex sponsored a "thank you" party for Renee, which starts when she is asked to sit down an view a video. It shows, one by one, the parents whose babies Renee helped to save and she is moved to tears.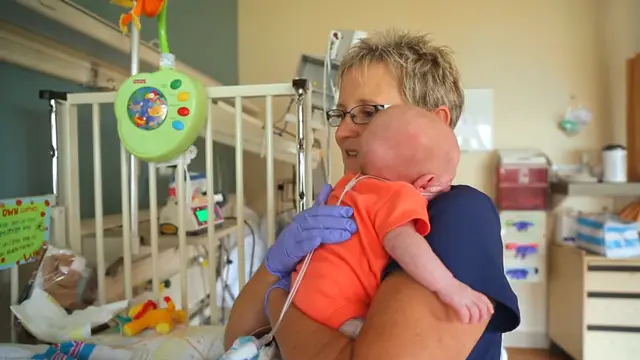 From a side room, a procession of parents and children enters and Renee realizes they are all children that she treated in the NICU. Every one of them were there to express their gratitude to Renee for what she did. It's a powerful, heartwarming site.
Thank you to Renee and all the first responders who help keep us safe. Watch the full video below and let us know in the comments what you think of this wonderful nurse.
Please SHARE with your friends and family!