Traditional genres of dance are making a comeback these days! There is a renewal of interest in forms such as Irish dancing, swing, and clogging. One of the main reasons for the return of these trends is the increase in enthusiasm from the youth. And these clog-dancing sisters are the perfect example!
Clog dancing is a traditional folk dance originating in the North of England. It is characterized by its loud and energetic footwork, often accompanied by rhythm instruments such as drums or clogs.
Lauren and Kaylee Thomas sure know their clog dancing: they are 15 time National Clog Dancing Champions! Moreover, the sisters who are four years apart have been dancing from the age of three and five. And to share their talents, the sisters from Kentucky even conduct workshops. All thanks to their 2016 Clogging Champions of America Showdown that put their names on the map!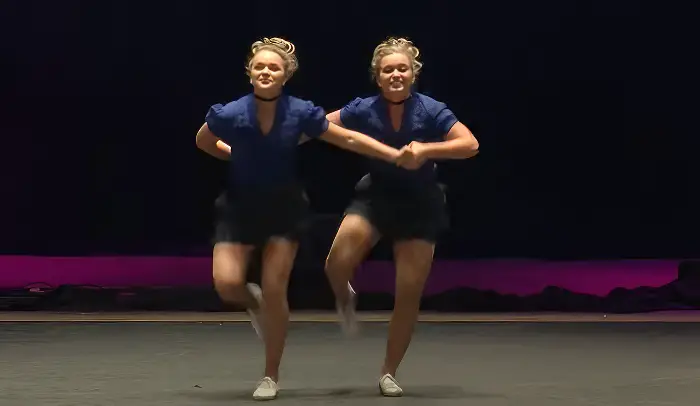 Dancing in the traditional duo category, the girls begin by facing backward. They have an explosive start, mirroring each other's energetic moves. Moreover, when they lock their hands together, it's like magic!
Furthermore, their quick leg movements and bounce on their steps make you wonder how they incorporate all those twists and turns! Watch the incredible clogging video below and please leave us a Facebook comment to let us know what you thought!

Don't forget to hit the SHARE BUTTON to share this video on Facebook with your friends and family.