This is one of those videos that the laughter is so genuine and contagious that it will surely make your day a little bit better.
The environment of a home drastically changes after the arrival of new members: babies fill the house with echoes of laughter and love. And if the babies happen to be twins, there's double the amount of everything.
In the clip below, these two lovely twins can't stop laughing. It looks to me like brother in blue is trying hard to entertain his sister in pink. But we don't get any further information about their inside jokes–it seems like a private communication between the little tots.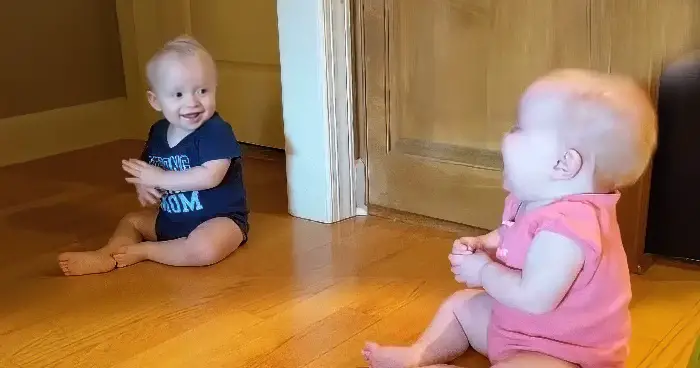 But in fact, we don't need any more information than that. These toddlers' chuckles are enough to make us smile. Furthermore, one of the 11-month-olds literally starts rolling on the floor.
The brother and sister seem really excited. I feel like I broke my replay button. This video is so adorable I can't seem to stop. Watch the full video below and please leave us a Facebook comment to let us know what you thought!
Don't forget to hit the SHARE BUTTON to share this video on Facebook with your friends and family.