This family was driving down the streets of China. When suddenly, their dashcam caught a nightmare in action. A grandfather, Yang Defu, was driving his minivan with his grandchild. A typical day quickly turned terrifying when the van's back door opened. The little boy tumbled down to the pavement.
The incident could have taken a terrible turn if the family's car hadn't slowed down. Since he had no idea what happened, Yang kept driving the van. On the other hand, the brave toddler, feeling lost, stood up and immediately started chasing the van. That's when this family came to rescue.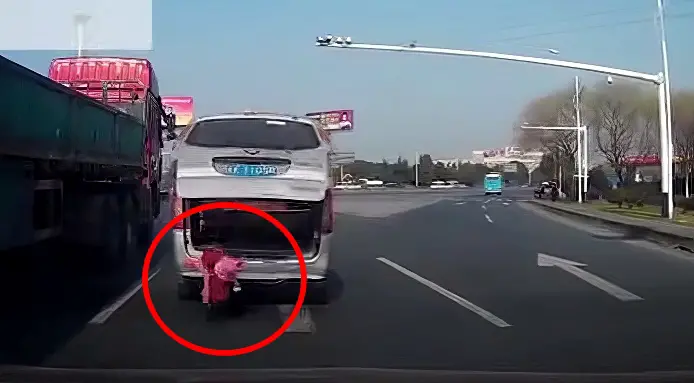 Yang states: "I was waiting at the red light. After passing the intersection, a car chased after me and kept sounding the horn. The driver told me a kid fell out of my van. I looked back, parked my van aside, and went back to search for my grandson."
Apparently, Yang's previous accident broke the van's back door's lock. His grandson exploring the vehicle, crawled from the front passenger seat to the back, leading the accident.
Watch the full video below and please leave us a Facebook comment to let us know what you thought!
Don't forget to hit the SHARE BUTTON to share this video on Facebook with your friends and family.