As the holiday season is around the corner, we are in for a treat. With Pentatonix releasing a cover to the "Amazing Grace: (My Chains Are Gone). The internet is losing their minds over the melody.
The award-winning band is always known for its holiday creation. Albums like That's Christmas to Me and Christmas Is Here was a hit among their fans. Not just that, they have a spin-off of the ultimate classics like Mary, Did You Know?," "Silent Night," and "The First Noel." Hence, Christmas without their tune will never be complete.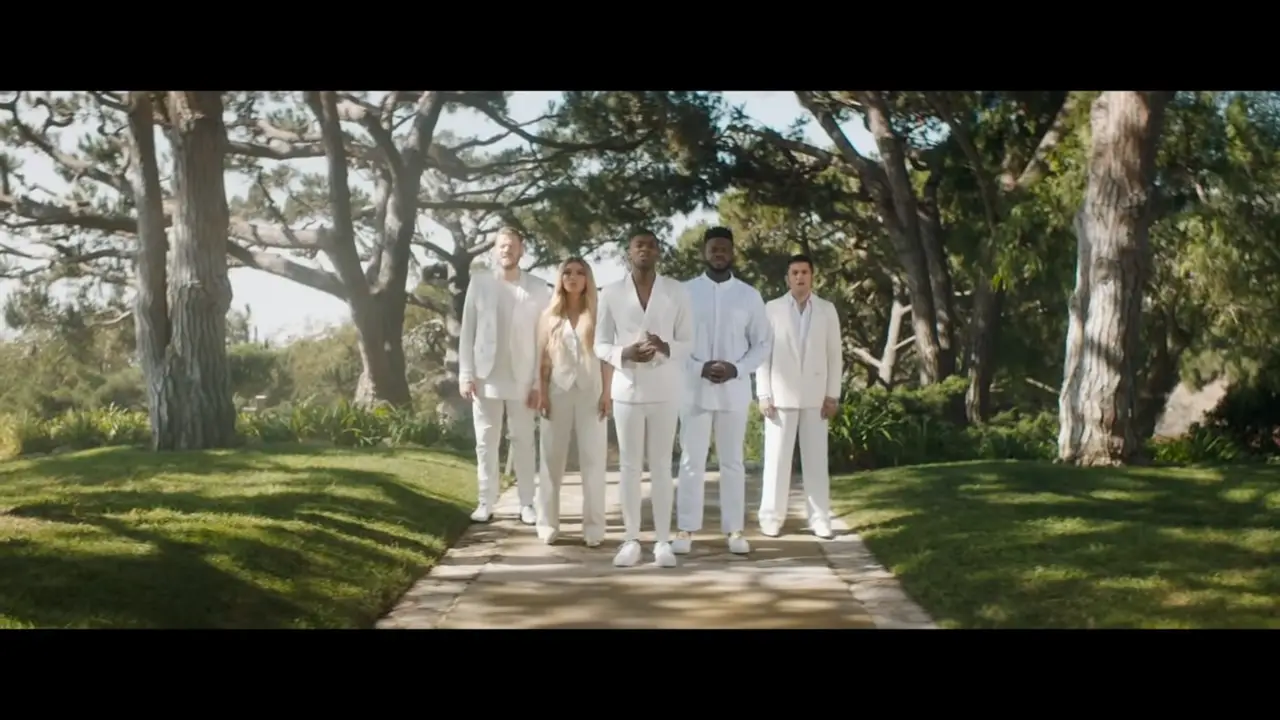 Let's dive into the music video, shall we? Initially, we are able to see a serene location with warm greenery. Furthermore, a gospel tune like the song, their entrance from the chapel makes much more sense.
All of them dressed in white each with a unique style resembling, close to a group of angels wishing us happy holidays. Moreover, the soft voice matches perfectly with the attire and the religious background. I hope you really enjoy the Christmas miracle. Please give this music a listen. And decide for yourself. However, don't forget to share your thoughts in the feed.
Please share this amazing clip with your loved ones.