By now we're used to seeing good street performances on the internet. But here's one that you won't see everyday: a woman in full costume as a movie character, holding her daughter who's dressed up like Spiderman, giving a jaw-dropping performance.
This is a post from Guitaro5000, who we've covered before. His "Sing With Me for Free" initiative goes around the country and invites people to sing on the street with him. He says it has one purpose: to create a way for people to experience a sense of happiness and freedom they did not feel before.
In this video, Reggie (Guitaro5000's real name) meets Felicia Renae at Comicon 2022 in San Diego. Felicia is dressed as Gamora from the Marvel Universe. Reggie asked if she wanted to let her daughter sit down, but Felicia wanted to holder her for the performance.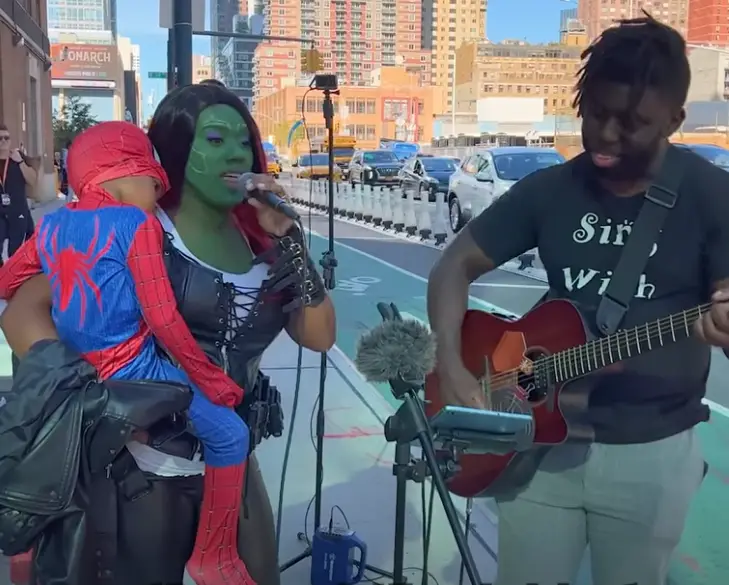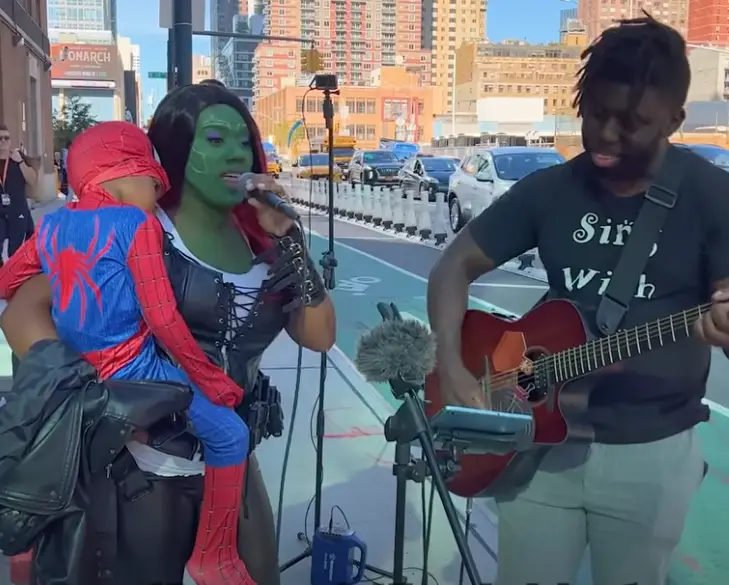 I've skipped over the background introduction between Reggie and Felicia (you can back up to watch it) so we can get right to the good part: Felicia launching into Katie Perry's "Firework." She said she sings with a band and this performance confirms she has incredible pipes!
This one is fun not just for the voice but also the visuals. Watch the full video below!
Please SHARE with your friends and family!