Giving a eulogy to a departed loved one is a very painful task. But the tiny seven-year-old in the video below does it with such a strong heart, you will definitely tear up. Kaitlyn Maher courageously went up to the stage and stood before the congregation to give a eulogy at her grandfather's funeral that she lost to a tragic accident in 2011.
Kaitlyn is also a very gifted singer and you can find a lot of her songs on the internet. Her heartfelt rendition of "There Will Be a Day" had people wiping away their tears. Her granddad is very proud of her for sure! This video went viral and it is clear to see why. This little girl will definitely move your heart!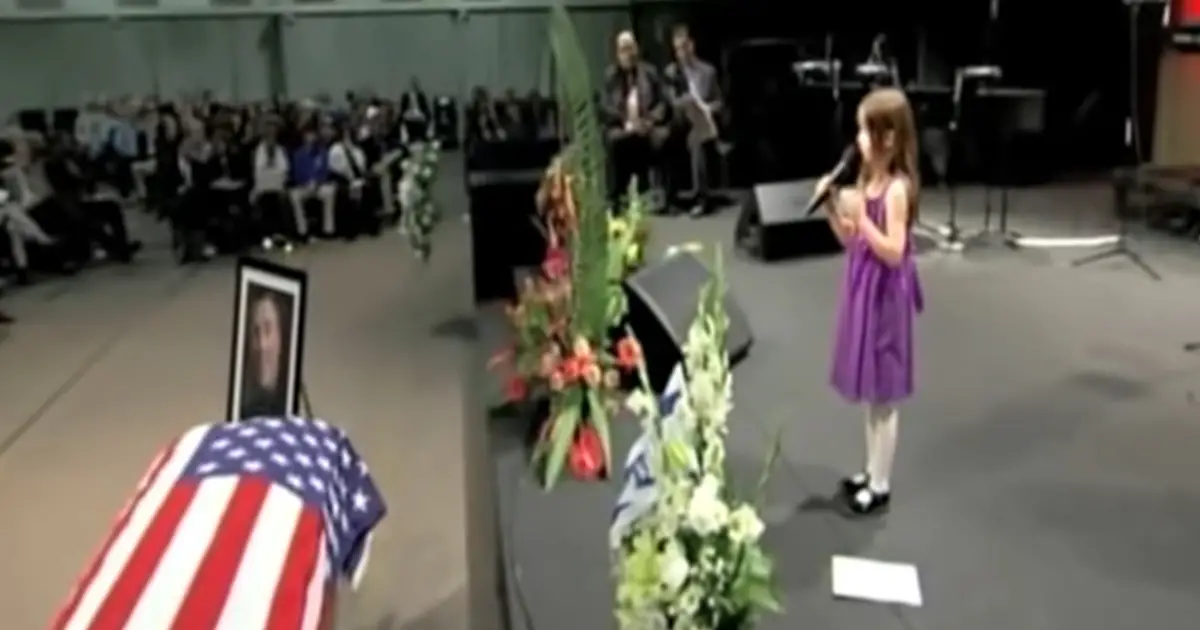 Watch her eulogy and her performance in the video below. What are your thoughts about it? Don't forget to share them in the comments section!
Please SHARE this heart touching clip with your families and friends!