Here's one of those moments in the Olympics that live larger than life with those of us who witnessed it. A brave, injured girl doesn't want to let her team–or her country–down and shows the true meaning of dedication.
Kerri Strug was a member of the 1996 Women's Gymnastics Olympic team, often referred to as the Magnificent Seven for their incredible showing that year in Atlanta. And although there were other incredible gymnasts on that team, it was Strug's vault performance that formed the foundation for that moniker.
Kerri injured her ankle in the landing on her first round, putting the U.S. team in second and out of the running for the gold medal since Strug's injury would prevent her from making a second vault. Russia's score was already higher than the U.S.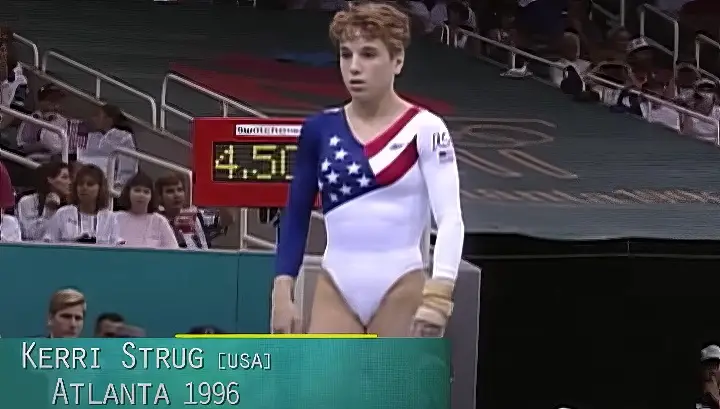 But Kerri Strug had other plans. When Coach Béla Károlyi told her she had to vault again in order for the U.S. to get the gold, Kerri limps onto the floor, races down the runway, and vaults a second time, sticking the landing for a brief second but badly injuring her ankle–she had to crawl off the mat.
A few seconds later they show her score of 9.712, cementing the U.S. gold medal and Kerri Strug's place in American sports history as one of the bravest performances of all time. This is amazing. Watch the full video below and please leave us a Facebook comment to let us know what you thought!
Don't forget to hit the SHARE BUTTON to share this video on Facebook with your friends and family.