Humans rely upon dogs more than any other animal because they can be trained to do almost anything: take care of the sick, help with therapy and recovery, and even sniff out bombs and disease. Because of their intelligence and skill, the four-legged companions have also been used extensively in police and military forces all around the world.
The video below features a story of a police dog and it will move your heart for sure. Bruno, a German Shepherd K9, had a very strong relationship with his partner, RJ Young–they were best friends in the field and out. One day while chasing a suspect, Bruno was shot in the face and not expected to survive. RJ was devastated.
But the brave dog didn't give up and, after surgeons removed the bullet, he fought hard to live.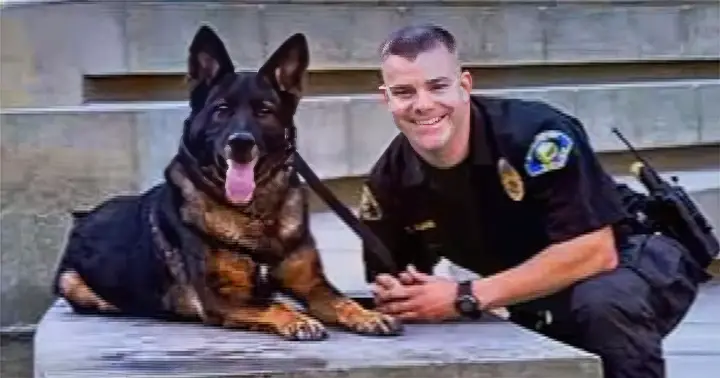 When he was given the news of Bruno's survival, RJ said plans to handle the rest of his medical bills by himself and adopt him when it's practical. This video shows the heartwarming reunion of RJ and Bruno.
Check out the touching clip below and share your thoughts with us in the comments section!
Please SHARE this moving video to your friends and family!