Weddings are almost always fun but sometimes they're also funny. This video shows how one groom made the day super-special for his new bride and the audience as well.
The video opens with the surprised bride laughing as Bruno Mars's "Treasure" plays in the background.  We then see why she's laughing: the groom and two of the groomsmen (calling themselves "Groovesmen") begin a terrific dance routine to the delight of the audience.
But they don't stop there–their song choice actually tells a story as the music cuts to Christina Aguilera belting out "Ain't No Other Man." The focus on this second track is on the groom and he shines on the dance floor.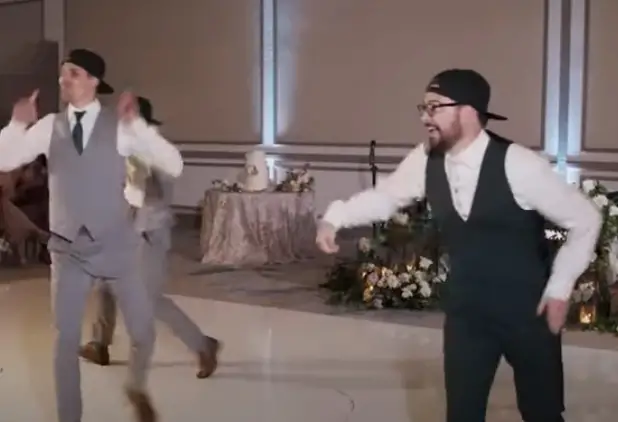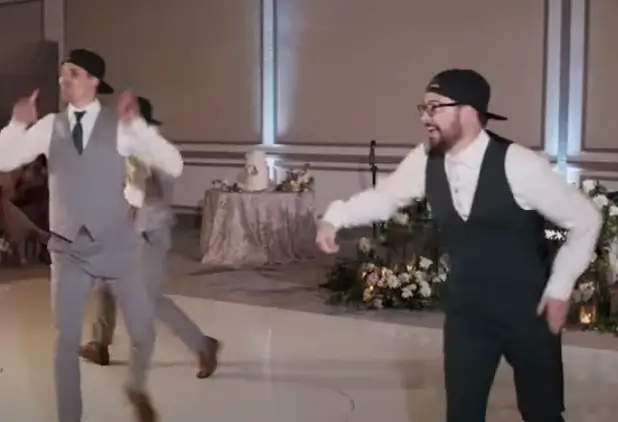 The story in the third track is about the couple, with Natalie Cole singing, "This Will Be (An Everlasting Love)." The groom's gestures show the bride he's talking about them and the symbolism is fantastic.
These guys do a fantastic job on choreography, moves and storytelling.
Hats off to the new couple! Watch the full video below and tell us in the comments what you think of "The Groovesmen!"
Please hit the button to SHARE THIS ON FACEBOOK with your friends and family!