Being a mother is a beautiful thing in and of itself. Motherhood brings so much joy to a woman's life, whether she is a human or an orangutan. You have a glow and aura about you that everyone who sees you notices.
This touching interaction between a nursing mother and an orangutan shows that exact story. Gemma Copeland enjoys traveling. She enjoys exploring the world and seeing what it has to offer. And it didn't stop after she gave birth to her lovely son. She, like her, wanted her son to experience the world at a young age.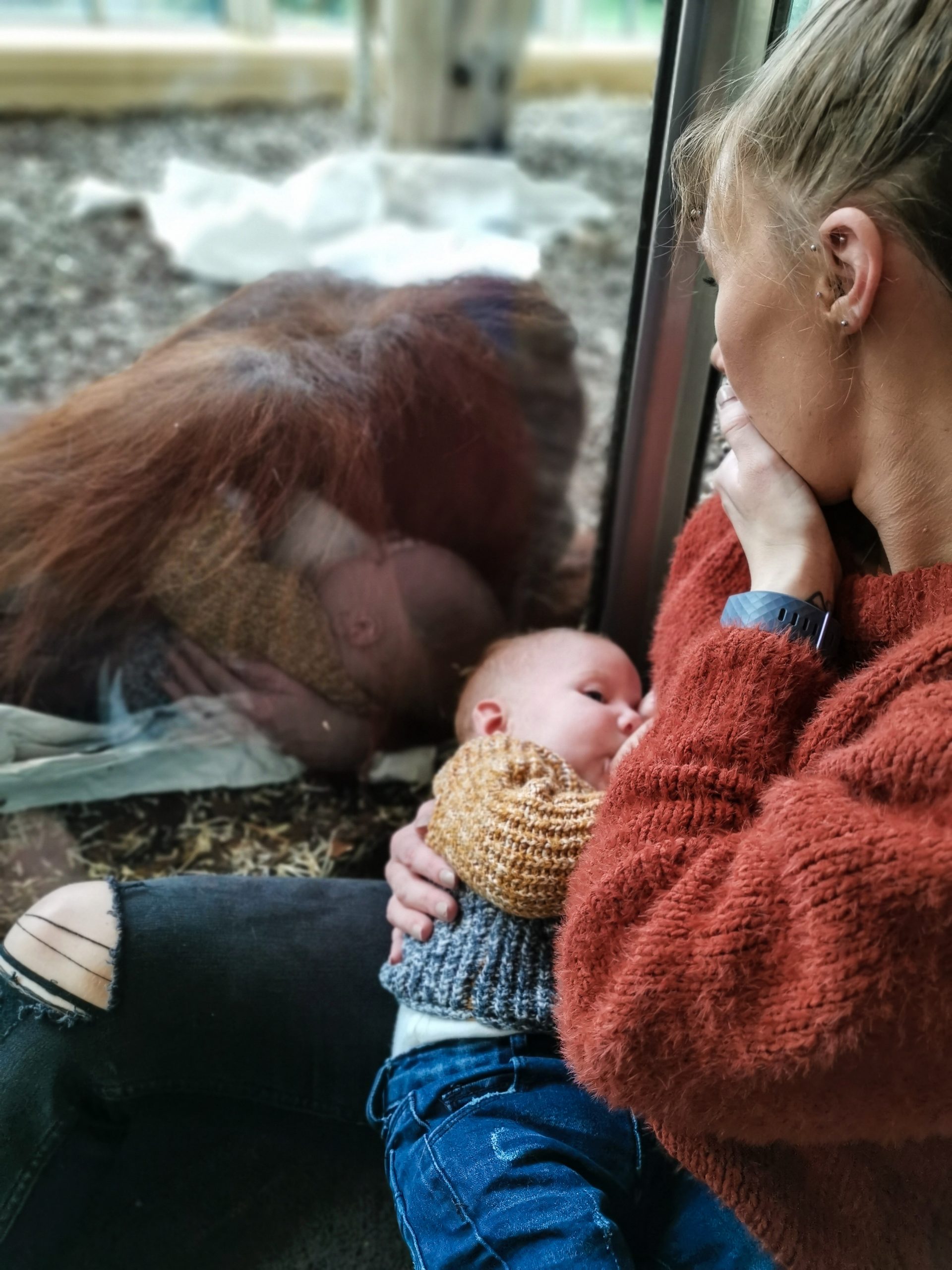 They visited a zoo on their trip to Vienna, Austria. That's where she met this curious Orangutan. The little guy became hungry while walking through the Schönbrunn Zoo park. As a result, Gemma took a seat beside the window of the orangutan enclosure and began breastfeeding her son.
And that's when the following video was captured.
Share this beautiful video to the world!