It takes alot of hard work and passion to make a difficult move look flawlessly easy especially in dance. Granted, once you achieve it, the sense of pride and happiness is impeccable. But to get to that stage, you need to sacrifice a lot.
Take this ballerina for example. She enters the stage like a doll on a snow globe. But once the beat changes, her footwork amazes the entire audience. She doesn't miss any beat and carry herself with grace throughout the performance.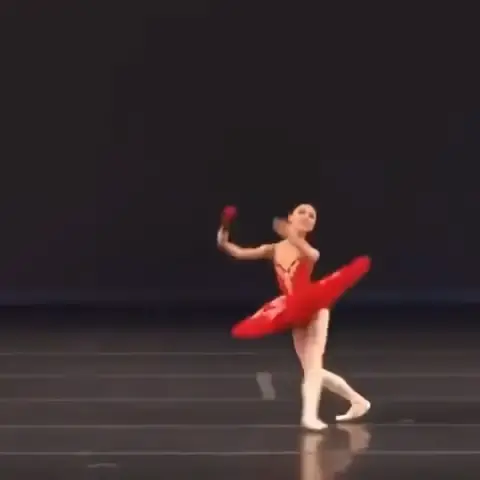 She performs with he back straight, a smile on her face. It's like she is flying on the floor and she is enjoying every single moves.  One of the commenter states: "She really is enjoying herself. That is not fake smile that most dancers have to force, when they're performing. She's lifting and not pushing off that floor and she's not even breaking a sweat. Beautiful work my lovely! "
Watch the full video down below:
And don't forget to share this talent to the world!