"Boogie" or "Boogie-Woogie" is a dance style from back in the 50s. It might feel like this dance form is no longer enjoyed by today's youth, but that is not true. It is still getting promoted by some talented people. Four of these skilled dancers are featured in the video below. You are going to be in shock when you see this impromptu routine for yourself!
Sam McKee was one of the lucky few who got to witness this incredible routine live. When he reached home, he immediately shared it on his Facebook page. In his post Sam writes about how exciting the Boogie was. He says, "Boogie is fun! If this does not bring a smile to your face, then nothing will!" You will agree with him after you watch this fun routine for yourself!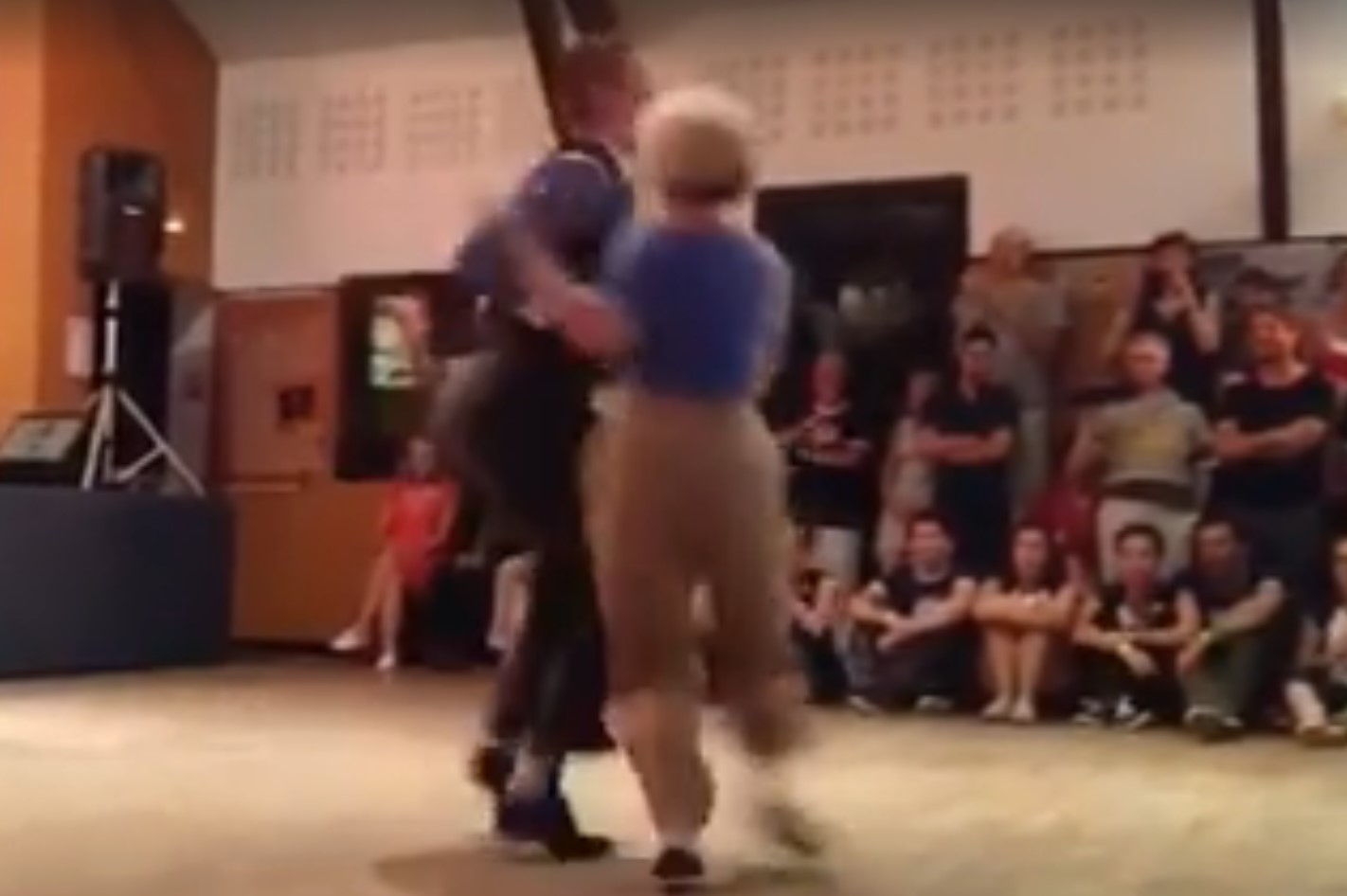 Watch this brilliant performance below! Did you enjoy this? Feel free to share what you thought about it in the comments section!
Please SHARE this amazing clip with your families and friends!