Soldiers are one of the bravest people in the world. They are the closest things to real superheroes. These amazing men and women have risk so much for the sake of their country, and they do it without any hesitation or fear. They have to sacrifice so much, putting a physical and mental toll on themselves and having to stay away from family. They also have to put their lived on the line for the sake of the country.
Many soldiers have lost their lives on duty. It is always a sad moment when one of them loses their life way before their time. The Arlington National Cemetery has a large number of white headstones to mark the place of deceased soldiers. It stretches over 624 acres and dates way back to the Civil War. Soldiers who lose their lives are always honored to the fullest, and the following video shows an amazing tribute as well.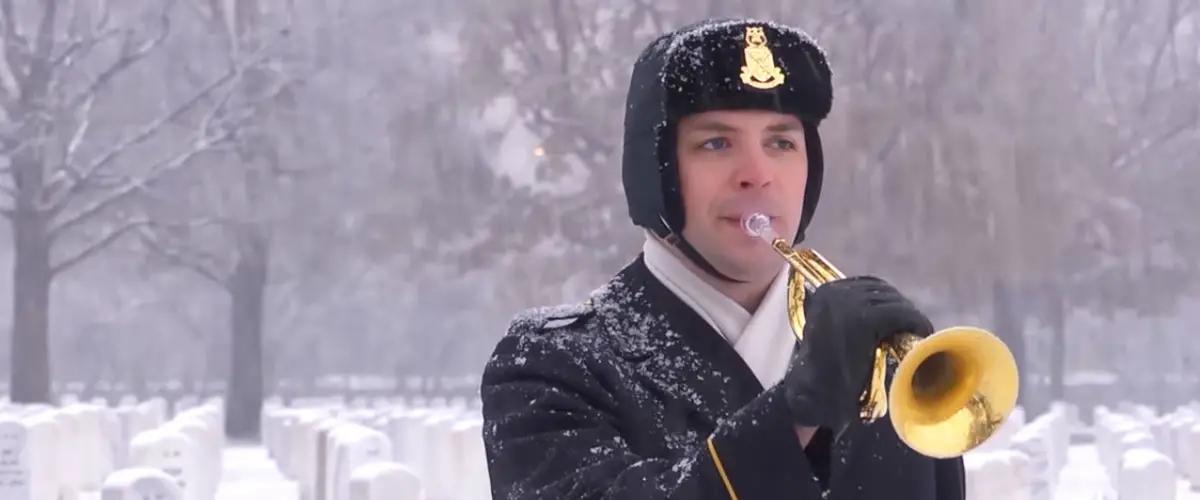 The soldiers in this video paid tribute to their fallen comrades with a performance of "Taps". It has been played during military functions since the time of the Civil War. It is has become one of the most important parts in honoring a soldier at a funeral. The video below shows SSG Jesse Tubb playing the tune on a beautiful summer day, followed by SSG Drew Fremder playing it during snowy one. The members of The United States Army Band, "Pershing's Own", perform over 5000 missions a year in Arlington National Cemetery in Arlington, VA.
This was a really moving and heartfelt performance indeed. We can never be too grateful to soldiers for keeping us safe!
Check out this amazing video below:
SHARE this incredible video with everyone you know!