Children as young as 6 months old tend to crawl from place to place. It's their way of learning and a part of their developmental stage. Before they learn how to walk, crawling is their first step to get where they want to go. Curious about this new skill unlocked, they should always be supervised as the can wander out of the room or even out of the house. In this video that has gone viral, an infant in Vietnam was seen by drivers crawling across the other side of the street.
The incident was caught on the car's dashcam from Quang Ninh, as the drivers were passing near a crossing. It appears that the innocent infant was not accompanied by an adult as no one was seen around, no sign of the parents either. Luckily, the drivers were very attentive and were driving at moderate speed. As seen on the footage the lorry driver waved at the other car to warn him to stop because of the baby. The infant was perfectly unharmed though worst circumstances might have occurred because of the lack of adult supervision.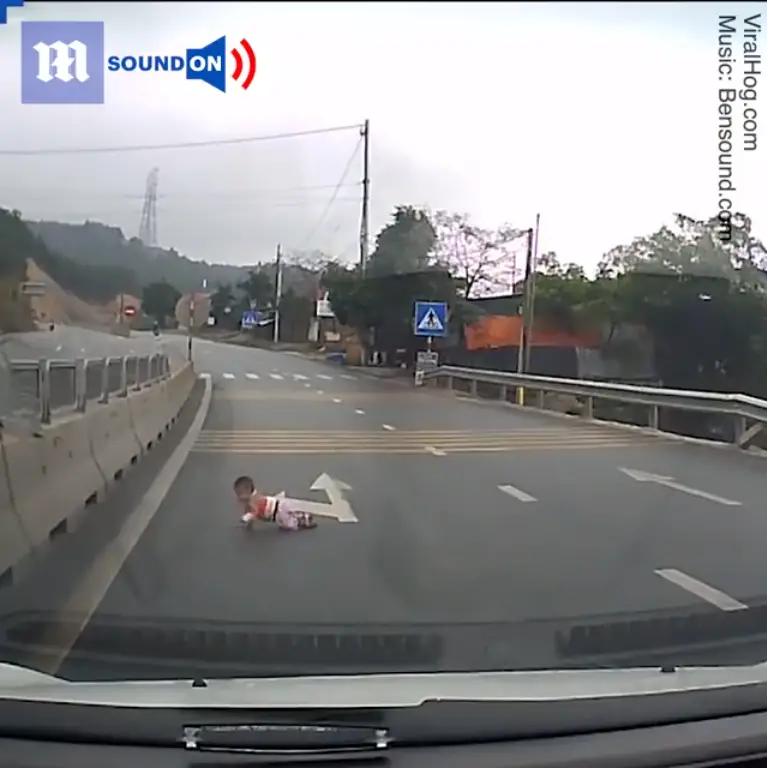 As both drivers immediately stop after sighting the infant, these concerned people got out of their cars to come to the infant's rescue. A woman was also seen coming from the other side of the street wearing a hat and a facial mask, climbing across just to get the infant out of harm's way and back to the safety of her home. That's the advantage of being focused and aware of your surroundings while driving, you get to prevent certain accidents from unfolding– such as what might have happened to the wandering infant.
Take a look at the footage and watch the terrifying incident below.
Please share this story with everyone to spread awareness and to keep a close watch on babies at all times.