Being a mother is one of the toughest and most demanding jobs there is. It's especially tough with an infant when the mother is responsible for 100% of the child's care.  Here's a story of a mother who got a little help from her 9-year-old son, just in time.
In the video, Tila, mother of five, had just finished changing the diaper of her 11-month old son, Eitan, and left him on the changing table to give her attention to another son who was nearby. Just as her back is turned, Eitan rolled over and threw his leg to the edge of the table. Miraculously Eitan's older brother Joseph dives in to divert tragedy.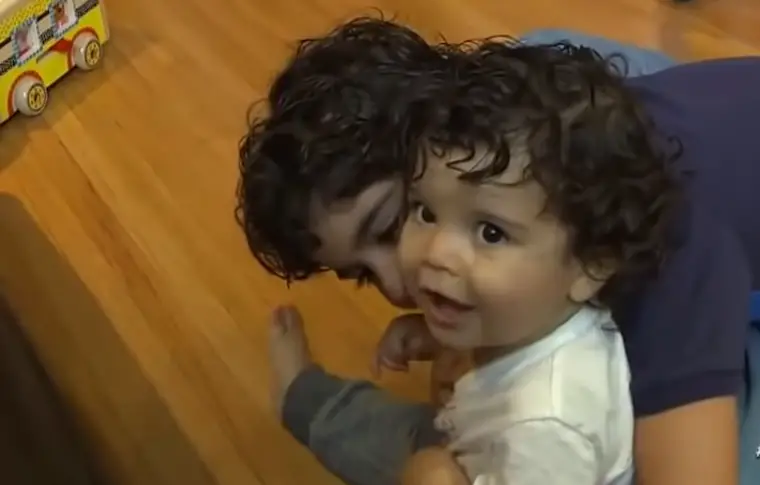 Joseph, who can't even carry his brother, has no idea how he did it. He said he just ran without thinking. He even refused when his parents offered a reward, saying that he doesn't need a present for saving his brother. 
Tila said the incident was captured by the security camera and she uploaded it to the internet to help others "by making them more aware and just letting people know that there is absolutely a danger." The 9-year old is truly a hero and his siblings are lucky to have him! Watch the full video below and please leave us a Facebook comment to let us know what you thought!

Don't forget to hit the SHARE BUTTON to share this video on Facebook with your friends and family.