Here's an actor who may not often get to play a hero in the movies, but he certainly proved he is one in real life.
Danny Trejo is a well-known actor who's starred in films such as Con Air,  Reindeer Games, and even Anchorman: The Legend of Ron Burgundy with Will Farrell. He is a phenomenal actor who has set a legacy for himself, primarily as a "bad guy."
But it turns out when push comes to shove, Trejo isn't a bad guy at all. He recently witnessed an accident on a Los Angeles street first hand and when he saw a car flip, he rushed to the spot to help a special needs boy out of the vehicle.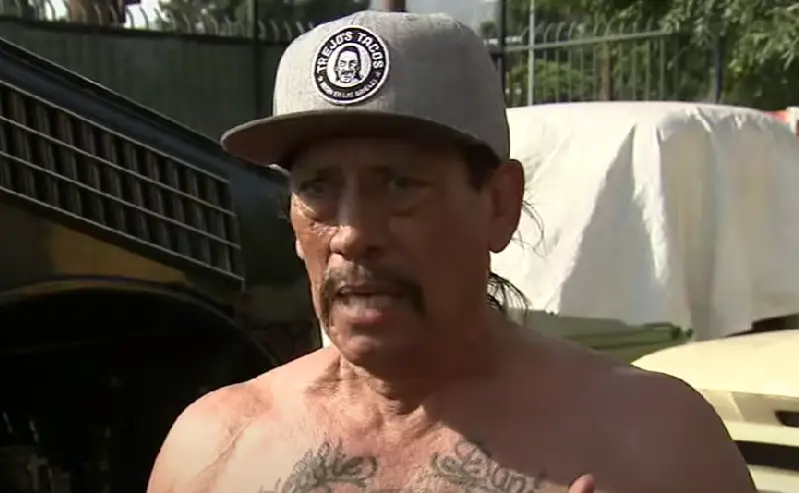 "He was panicked," Trejo said. "So I said OK, we will have to use our superpowers. So he screamed 'superpowers,' and we started yelling 'superpowers," he told the interviewer, "I said to do this, with the muscles. He said, 'muscles'. We got kind of a bond. I kept facing him away from the accident."
Trejo also said he was surprised by the number of drivers that just drove around the accident and didn't even stop to see if they could help. Thank God he wasn't one of them!
Watch the video below and please leave us a Facebook comment to let us know what you thought!
Don't forget to hit the SHARE BUTTON to share this video on Facebook with your friends and family.