I've said before that I love the Carolina Shag and so do lots of viewers. I just can't get enough of the way they glide around the floor and at the same time have so much fun. So here's another video of some Shag champions.
In case you need a refresher, Carolina Shag was invented as an offshoot of swing dancing on the beaches of Myrtle Beach, South Carolina, during the 1940s and 1950s. It has developed into a tidewater-area phenomenon with its own association and contests.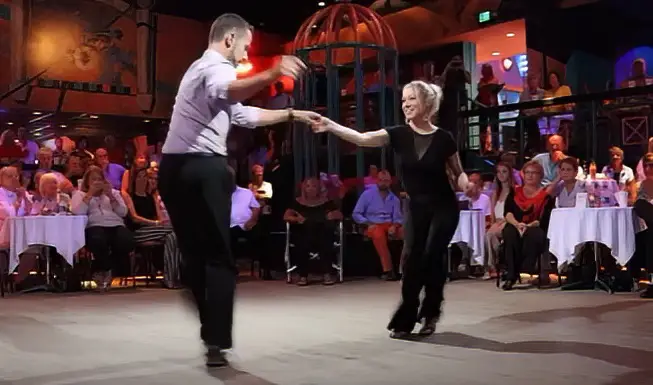 The dancers in this video, Austin Pope and Autumn Jones, are well known names on the Carolina Shag dance circuit. In this clip they dance to "Shake It" at the Spanish Galleon in North Myrtle Beach, South Carolina. They're competing in the Friday Shaggers Hardwood Championship 2019.
Austin, who now lives in North Carolina, has been dancing since he was five years old and is a Shag Dance National Champion. Autumn is also a Shag Dance National Champion having won in 2020 with partner Brennar Goree. You will love this video for sure. Watch the video below and please leave us a Facebook comment to let us know what you thought!
Don't forget to hit the SHARE BUTTON to share this video on Facebook with your friends and family.