We can go about every day looking at the things that aren't so good in our life. If you prefer to look at the darker side, there are certainly so many things to be sad about. But it is better to look at the brighter side of things. Some days, you do feel too low and prefer to feel that way. On such days, people like the little girl in the following video, are just what you need to give you that boost of inspiration and zeal for life!
Audrey is a six year old girl from Kentucky. She was diagnosed with Diamond Blackfan Anemia (DBA); a life threatening bone marrow disease, at a very young age. But instead of letting her condition darken her life, Audrey and her family have decided to spread awareness about this disease. They are also hoping to raise money for a cure. Her parents explain that she is in a lot of pain and gets very tired easily, but that doesn't stop her from being a total ball of sunshine.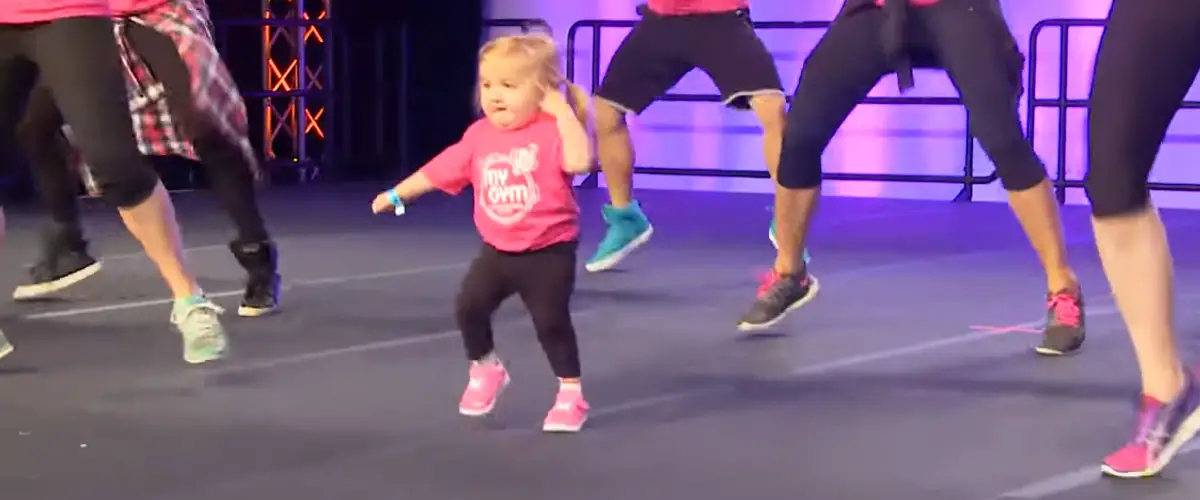 Despite her condition, her take on life is always positive and optimistic. She was invited by Zumba to open the International Zumba Conference in Orlando and she took the chance. The following video shows her performance with some of the local instructors and some of the best Zumba dancers in the fitness world. She was surrounded by industry pros, but she certainly took the spotlight from them!
This little girl is such an inspiration to all of us. Let's hope she gets to achieve her goal of raising awareness among others as well.
Check out her amazing performance below:
SHARE this incredible video with everyone you know!