The days where people would do the Carolina Shag around beach parties might be over,  but we still get to enjoy it now and then when dancers perform it on stage. But when we think of the Carolina Shag, we don't immediately think of young teenagers putting on their dancing shoes and tapping their feet. Yet in this video we find just that.
The video shows the Junior Shag Dance Team performing at the Open Swing Dance Championship. The team travels the world to perform and compete in different dance shows and championships. And that is how they've won numerous competitions in the past US Open Formation Team Championship, USA Grand National Team Championship, and Australian Open Formation Team Championship.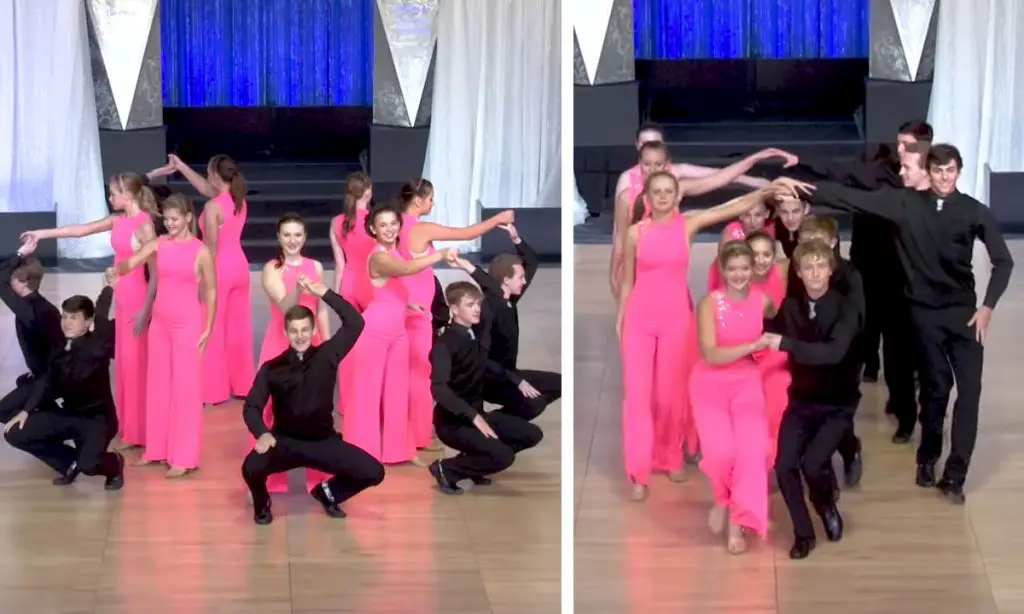 The dancers perform to the mashup of songs "Danny's All-Star Joint" by Rickie Lee Jones, "Think" by Aretha Franklin, and "How Long Can A Fool Go Wrong" by The James Cotton Band. The dancers line up on the stage with women in pink jumpsuits and men in black shirts and pants.
And the moment the music starts, their amazing footwork blows the audience away. Their beautifully coordinated choreography is a treat to the eyes. And every little twists and turn makes it ever so special. Watch the incredible shag routine below and please leave us a Facebook comment to let us know what you thought!
Don't forget to hit the SHARE BUTTON to share this video on Facebook with your friends and family.