By now, the comeback of Shag dancing is evident! This type of dance has a rich history in places like Carolina, which even has its sub-genre known as the Carolina shag. Moreover, there is a renewed interest amongst teens which is how this fun groove originally began! And these young contestants of the Junior 1 division take Shag dancing to a whole new level!
Taking place throughout three nights, the National Shag Championship has over 50 contestants spread throughout six divisions. Many people come here to witness the dance in all its glory. But they are especially excited about the junior-most teams. Moreover, Mack West and Trinity Davis have been on the radar of the audience for their sensational performances! And if you take a look at their footwork, you'll figure out why!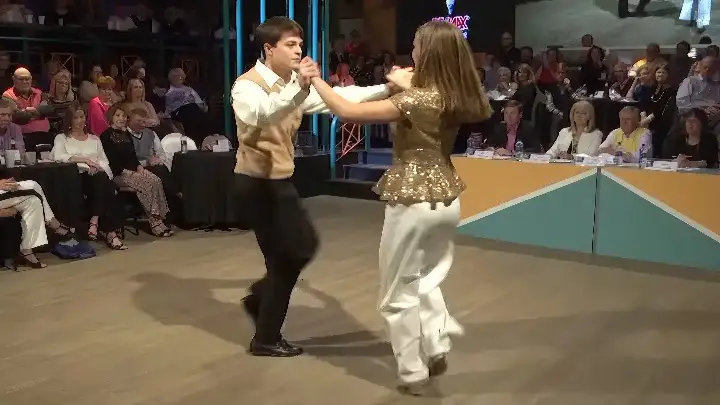 The 8th and 9th graders take the stage in the middle of the dancefloor in the 35th annual championship. As "Thirsty Ears" by the Powder Blues Band starts to play, the pair glide their feet and start grooving!
Furthermore, they twirl and twist, showing off great chemistry with each other. But it's undoubtedly Mack's incredible steps that steal the show! Watch the full video below and please leave us a Facebook comment to let us know what you thought!
Don't forget to hit the SHARE BUTTON to share this video on Facebook with your friends and family.