Take a moment to watch the captivating performance in the embedded video, where a young talent from Essex, England, Amy Mottram, takes the stage of The X Factor – UK. At just 16 years old, Amy, known for her unique style of "bejazzled" high-top tennis shoes, large earrings, and flashy nails, has been dreaming of this moment since she was a child. Now, she finally gets her chance to shine.
As Amy begins to sing "One and Only" by Adele, it's clear from the first line that she's not just another contestant. Her voice, powerful and pitch-perfect, resonates through the room, leaving the judges and audience in awe. The maturity and depth of her voice, combined with her youthful charm, make for an unforgettable performance. It's no surprise that she receives four yes votes from the judges, a testament to her talent and potential.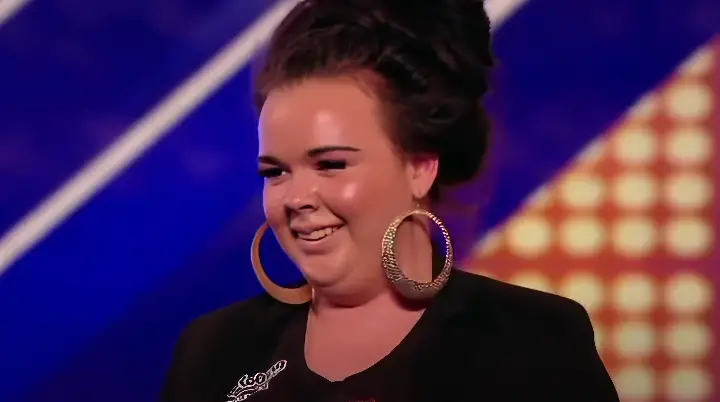 Essex, Amy's hometown, has a rich history of nurturing musical talent. It's a place where dreams of stardom often begin, with many young hopefuls like Amy honing their skills in local venues before making it to the big stage. Amy's journey is a testament to the power of these dreams and the determination it takes to make them come true.
Her rendition of "One and Only" is more than just a performance; it's a declaration of her arrival on the music scene. Amy Mottram, with her unique style and undeniable talent, is a name to remember. As you watch the video, you'll see a young woman living her dream, and doing so with a voice that leaves an indelible mark on all who hear it. Watch the video below and please leave us a Facebook comment to let us know what you thought!
Don't forget to hit the SHARE BUTTON to share this video on Facebook with your friends and family.