Age is just a number. You're never really too old to do something that you love. Most of us spend our lives dedicated to your families. We don't have time to live for ourselves. When we do have time, we don't have the youth. But that doesn't mean that we need to give up on our dreams. The lady in the following video is a perfect example of this.
Meet Evelyn Williams. She is 81-years-old! At such a ripe old age, she decided to participate in Ireland's Got Talent. The elderly widow grabbed a microphone and appeared to be quite comfortable on stage. That's because she has spent her entire life performing before packed audiences. When Evelyn opened her mouth and began singing Stephen Sondheim's emotionally charged song "Send in the Clowns," the audience and judges were in awe.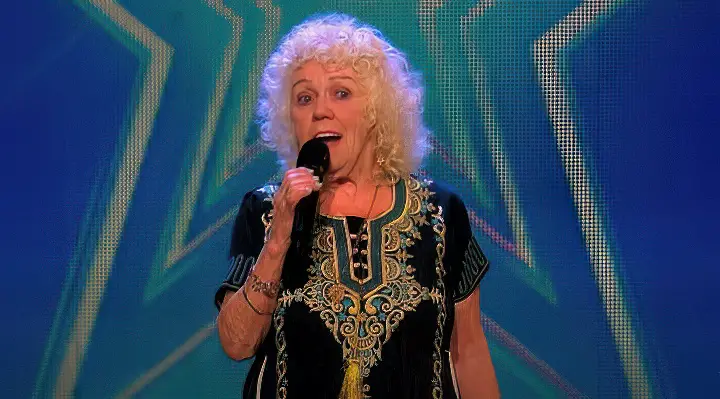 Her words moved so many people to tears. Her voice was so emotional, and the way the story unfolded with her song was amazing. Everyone gave her a standing ovation after the song. One of the judges was so moved that she even hit the Golden Buzzer for her! The wonderful lady couldn't believe what just happened, and she burst into tears!
Watch her amazing, emotional performance below and please leave us a Facebook comment to let us know what you thought!
Don't forget to hit the SHARE BUTTON to share this video on Facebook with your friends and family.