America's Got Talent is one of the biggest talent shows in the world. Many amazing acts were recognized by this show and for two men, Leon and Edson, it's a perfect place to realize their dream. 84-year old Leon and 54-year old Edson from Rio de Janeiro, Brazil met each other fourteen years ago and the two had long since dreamed of performing in front of a big audience. The two enters the stage in their black suits with their interpreter. Judge Julianne pointed out the Leon resembled the old man from the movie "Up", which the interpreter translated for him. Apparently, it seems like he doesn't know the movie.
There was silence as Bruno Mar's Uptown Funk started to play and the two removed their suit jackets. The two started with Leon flipping outside down smoothly and proceeds to do a handstand on Edson's knees. Both the judges and the audience were shocked to see the duo's impressive first move, what they didn't know is that will get more complex after that. The duo proceeds to the next step which is extending their bodies horizontally while Leon was stretched in a straight plank. The performance continues with the audience and judges in awe. Judge Julianne can't even hide her excitement as she screams. While the whole performance is astonishing, what they have for the finale is even more amazing.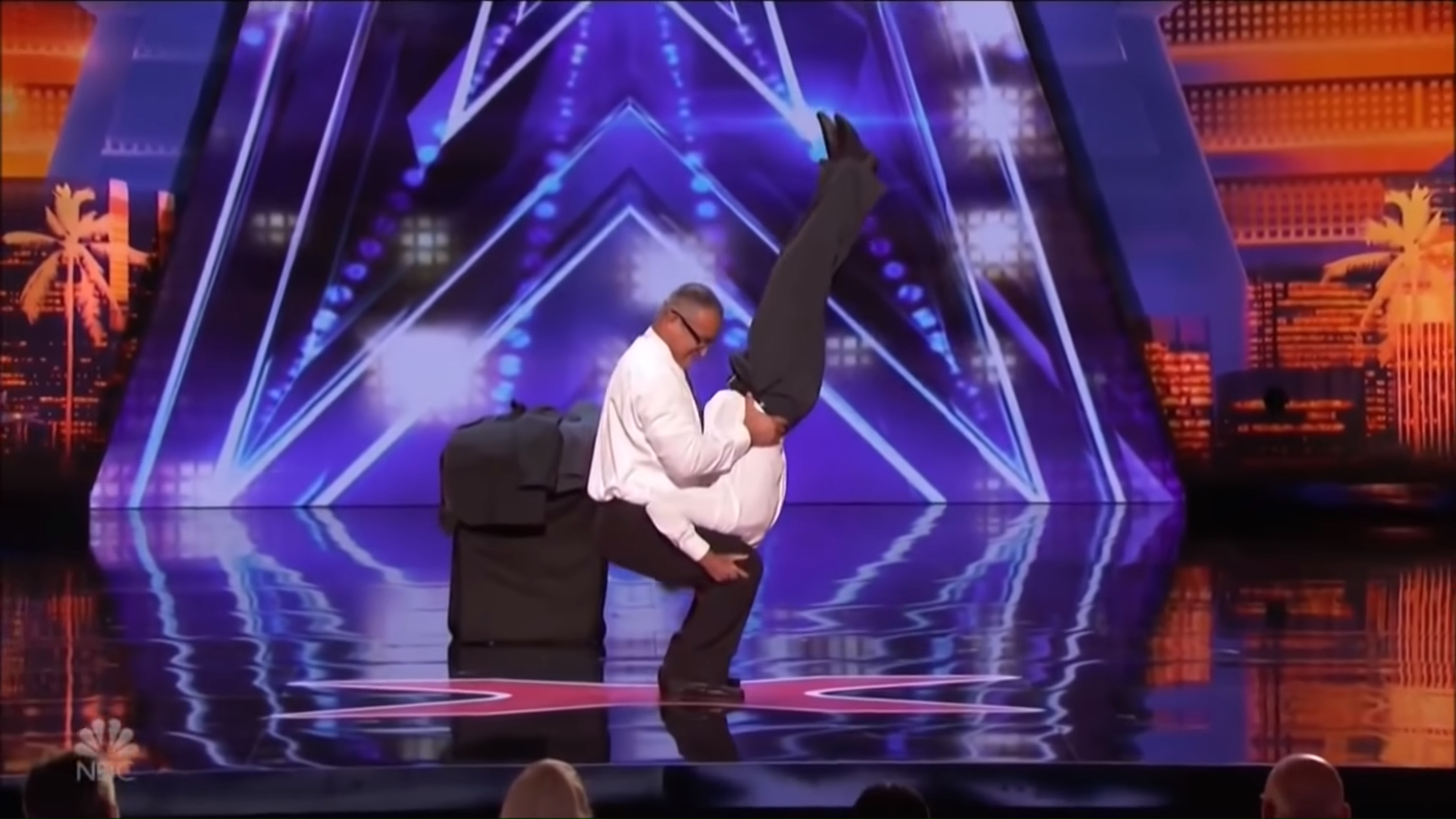 Edson lies all the way on the floor and raises his left arm. Leon grabs the arm and slowly lifts himself in the air while balancing on top of Edson. The crowd gets more excited as Edson slowly stands up from the floor while continuing to support Leon.
The crowd and the judges gave the two a standing ovation at the end of their performance. They also got four yeses from the judges, letting them proceed to the next round. Watch the full performance here:
What do you think of the audition? Leave a comment and SHARE this post!