America's Got Talent is one of the biggest talent shows in the world. Many amazing acts were recognized by this show and for two men, Leon and Edson, it's a perfect place to realize their dream. 84-year-old Leon and 54-year-old Edson, both from Rio de Janeiro, Brazil, met each other fourteen years ago and the two have long since dreamed of performing in front of a big audience.
The two enter the stage in black suits with their interpreter. Judge Julianne pointed out the Leon resembled the old man from the movie "Up", which the interpreter translated for him. Apparently, it seems like he doesn't know the movie. Then came time for the act.
Bruno Mar's Uptown Funk started to play but not much happens except the two removed their suit jackets. There was silence from the audience and the judges' faces show they are confused. But then the two started moving and both judges and audience were shocked to by the duo's feats of strength and balance.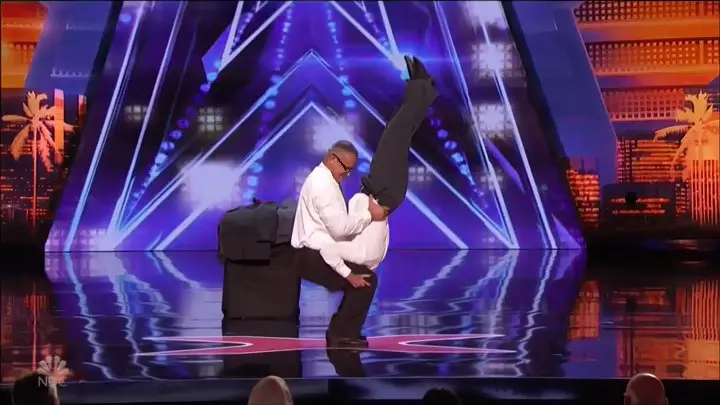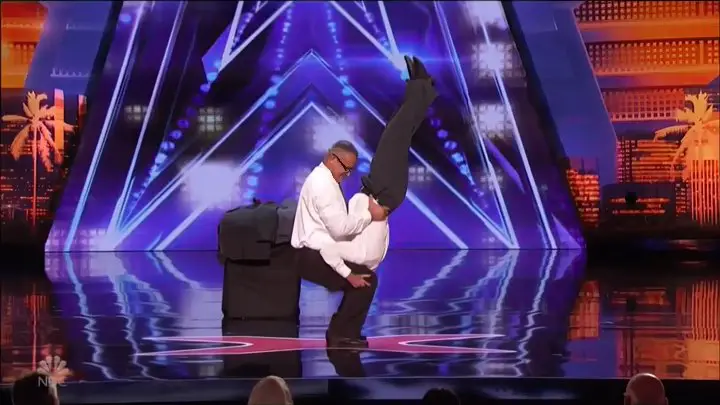 The performance continues with the audience and judges in awe. Judge Julianne can't even hide her excitement as she screams. While the whole performance is astonishing, what they have for the finale is even more amazing–you have to watch to believe it.
The crowd and the judges gave them a standing ovation and hey also got four "yes" votes from the judges. Watch the full video below and please leave us a Facebook comment to let us know what you thought!
Don't forget to hit the SHARE BUTTON to share this video on Facebook with your friends and family.