If you ever wondered if those Amber Alerts you get on your phone ever do any good, then this video will show that they definitely do.
An Amber Alert was issued for five-year-old Oreyana Clinton after she had been missing for about 12 hours in Albuquerque, New Mexico. A few minutes later, a man in a red baseball cap (who did not want to be identified by name) approaches the driver and tells her he thinks the girl may be on the bus.
Unfortunately, things didn't proceed quite as he expected. The bus driver calls in the information but the dispatch doesn't seem to think it's as serious as the people on the bus, so the driver says it doesn't seem like they will do anything. "Well, it doesn't sound like they're going to call the authorities, so, I don't know. Maybe somebody else should."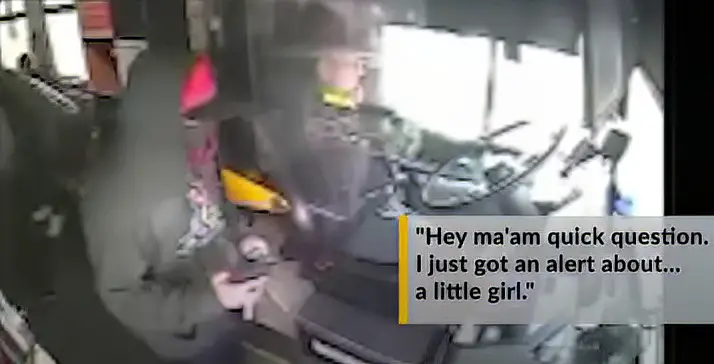 The man in the red cap continues his efforts on the bus for a bit, then gets off after talking to the woman sitting next to the girl. At the same time, the bus driver continues talking with her dispatcher.
A few minutes later, the bus driver pulls over and the police board the bus, looking for the five-year-old. Watch the full video below to find out how it all turns out and please leave us a Facebook comment to let us know what you thought!
Don't forget to hit the SHARE BUTTON to share this video on Facebook with your friends and family.