We all have good days and bad days. Life is full of ups and downs, and we sometimes have to rely on family and friends to raise our spirits. But we can't rely on them all the time either. Sometimes, we have to keep ourselves amused and comforted. One of the most effective and best ways to do it is eating a really good meal. And it doesn't have to be from fancy and expensive restaurants. The best foods are the ones you can cook from the comfort of your home.
There is nothing like good comfort food to banish the blues away. Who doesn't enjoy a hot bowl of soup or some great fried chicken? Another wonderfully classic comfort food dish has to be grilled cheese. Who doesn't love warm, stringy cheese oozing from between two delightfully toasted and crunchy slices of bread? The contrast between the crispy bread and the soft, melting cheese definitely hits the taste jackpot!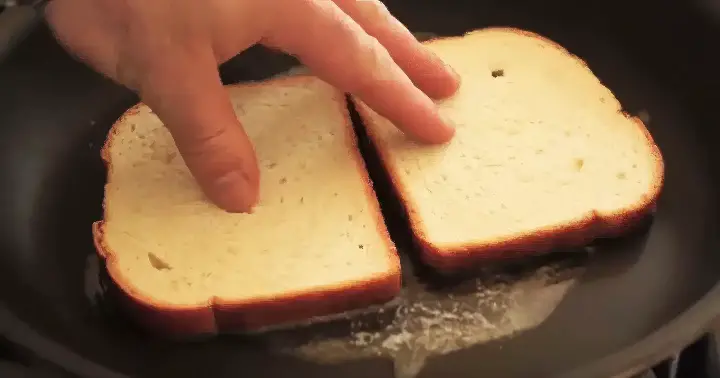 You might be used to cooking it in a certain way, but the following video shows how you can improve and already perfect food. Chef John from Food Wishes puts his own spin on the classic grilled cheese sandwich. He added an extra layer of cheese on both the inside and outside of the sandwich. The result is a perfectly crisp exterior with a wonderfully gooey interior!
You can pair this with some warm tomato cheese or enjoy it by itself! Just watching this makes your mouth water, doesn't it? Watch the full video below and please leave us a Facebook comment to let us know what you thought! 

Don't forget to hit the SHARE BUTTON to share this video on Facebook with your friends and family.