It has unfortunately become commonplace in cities like Los Angeles for people to be attacked and robbed in broad daylight. Here's a couple that saw it happen and weren't about to let it stand.
Restaurant owner Timothy Ratcliff said "it was like slow motion, I couldn't believe it happened right away" when patron Richard Schlesinger was punched and robbed in the restaurant. After a few seconds, Ratcliff took off after the thief and tackled him outside the restaurant.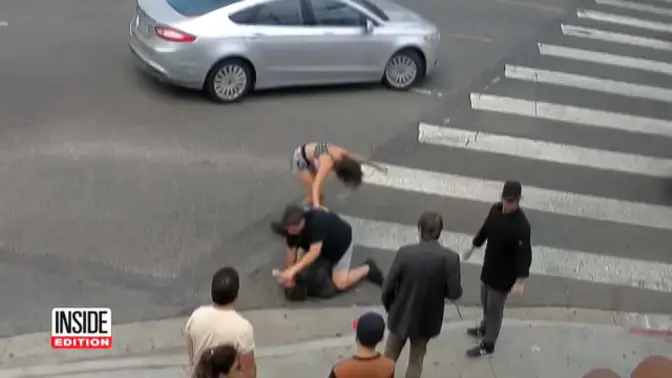 A few seconds later, Ratliff's girlfriend came running to help. She and another woman picked up Schlesinger's belongings that the thief had dropped when Ratcliff tackled him, then she helped Ratcliff hold him down and subdue him while waiting for the police to arrive 10 minutes later.
This is amazing clip of people like the thief showing humanity at its worst and Ratcliff and his girlfriend showing it at its best. Watch the video below and please leave us a Facebook comment to let us know what you thought!
Don't forget to hit the SHARE BUTTON to share this video on Facebook with your friends and family.