I've posted about this street performer a couple of times before but this video is different: someone joins in from the audience and does a fantastic job helping out with her song. But the audience guy sings in Italian!
Allie Sherlock is a popular social media star–she has over 5.6 million followers on YouTube–who typically performs on the streets of Dublin, Ireland. She's got a great voice and a huge following. This video, for example, has over 42 million views!
Here Allie is doing a cover of Ed Sheeran's "Perfect," with her guitarist, Phily Campbell.  And she's doing a great job of it. But apparently a guy in the audience has asked if he can sing along because about halfway through, she steps back and yields the microphone to him.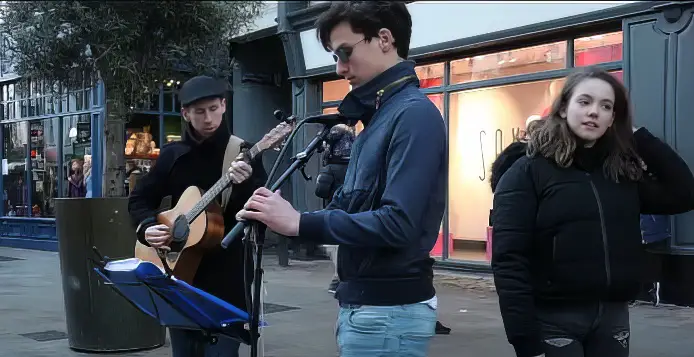 And the guy who steps up immediately demonstrates why she would have let him sing: not only is he right on pitch, he's singing in Italian! It reminds me of Sheeran's duet with Andrea Bocelli. What a fantastic variation–I think you'll love it.
Watch the full video below and please leave us a Facebook comment to let us know what you thought!
Please SHARE with your friends and family!