I've posted quite a few articles on Irish dancing because I like watching it so much, especially when it's done well. Well here's a video that has some very impressive young women but also a great back story.
Fusion Fighters (FF) is a performance company and online community that is anchored by Irish dance but features a fusion of styles and influences. FF was launched in 2013 and has rapidly grown into one of the largest and most influential dance communities in the world, with over over 50 professional dancers, 20 musicians and hundreds of students around the world.
A while back, FF started the #Step4Sheeran campaign where Irish dancers from around the world recorded themselves on video for a chance to be in an Ed Sheeran video.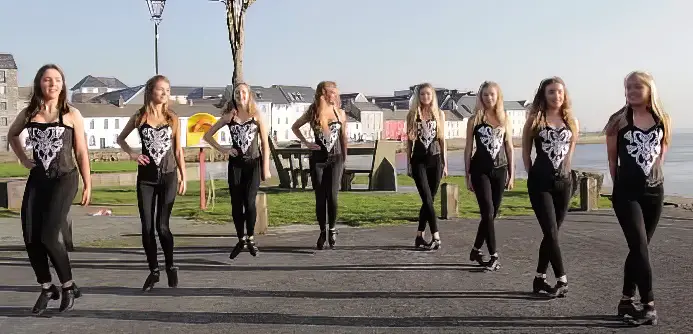 In this video, these Irish dancing girls from the Hession school in Galway actually won a spot in the video! Watch these wonderful dancers and you will understand how it was that they were one of the selected acts.
Watch the full video below and leave us a Facebook comment telling us if you liked the Galway Gals!
Please SHARE this on Facebook for your friends and family!