Andrea Bocelli needs no introduction! The Italian opera singer has been winning the hearts of millions of people who line up to see his live shows. However, there is one secret that the artist has been hiding all these years— his son! But he is finally revealing the handsome hunk in a duet. And it is perfect!
21-year-old Matteo Bocelli is not only a child of a musical genius. In fact, he is a protege, learning how to play the piano from a very young age. Moreover, the young man's natural inclination for music has led him to pursue his own musical career! I'm sure he gets a lot of inspiration and helpful lessons from his successful father. But he goes a different path from the tenor in this remarkable performance.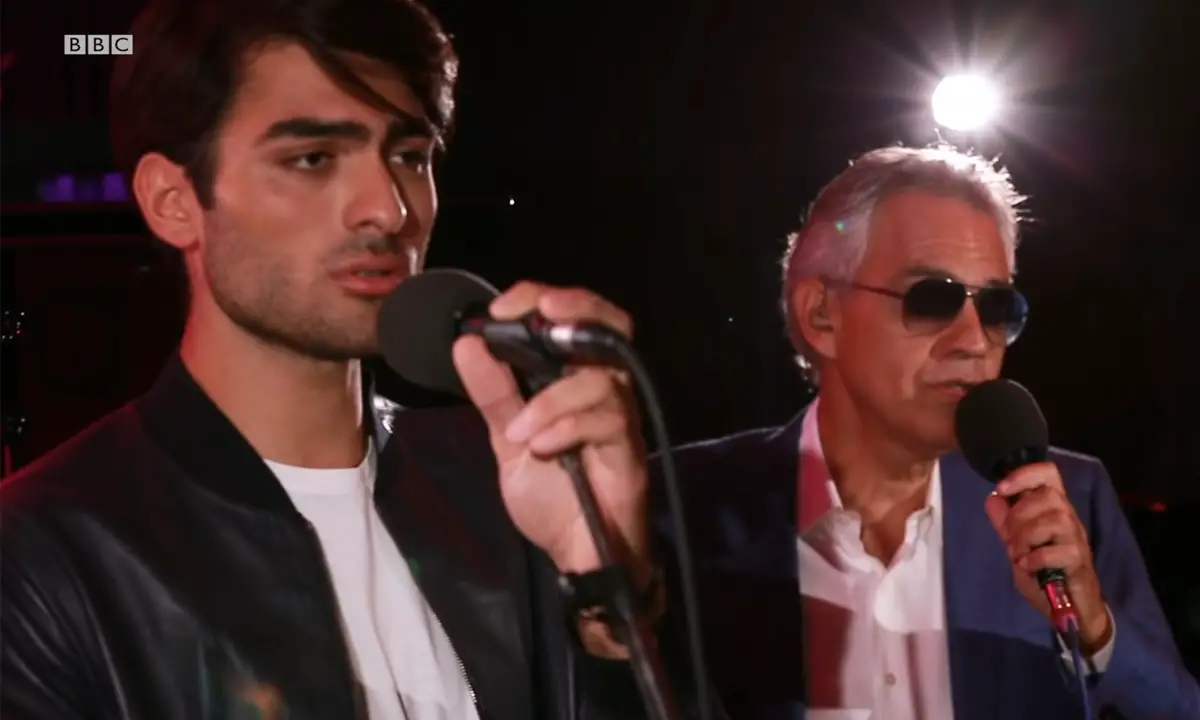 Matteo pours all his emotions as he begins singing Ed Sheeran's hit ballad "Perfect." Right off the bat, you can tell that he has inherited his father's versatile pipes. But instead of singing in Andrea's classical preference, he chooses to keep it clean and simple. Soon, the opera singer joins in, belting out the song in Italian. Furthermore, they end the song together when Matteo converges to his father's Italian flair. And it is mesmerizing!
Watch the video below:
And please COMMENT and SHARE!