Animals have a variety of skills when it comes to parenting. Almost two years ago, Fred, an eleven-year-old Labrador, earned a great deal of fame for a responsible reason. The dog was looking after nine ducklings after their mom suddenly disappeared. 
The ducklings are all grown up now. Somehow Fred found a way to shelter a new group of ducklings. The canine father lives at Mountfitchet Castle. The staff of the historic castle enjoys looking after the lovely and entertaining scenarios. Once a fort for the Romans became the Viking settlements in 1066. 
Jeremy Goldsmith, the castle director, turns the situation into a comedic one saying, "Fred took to fatherhood as a duck takes to water."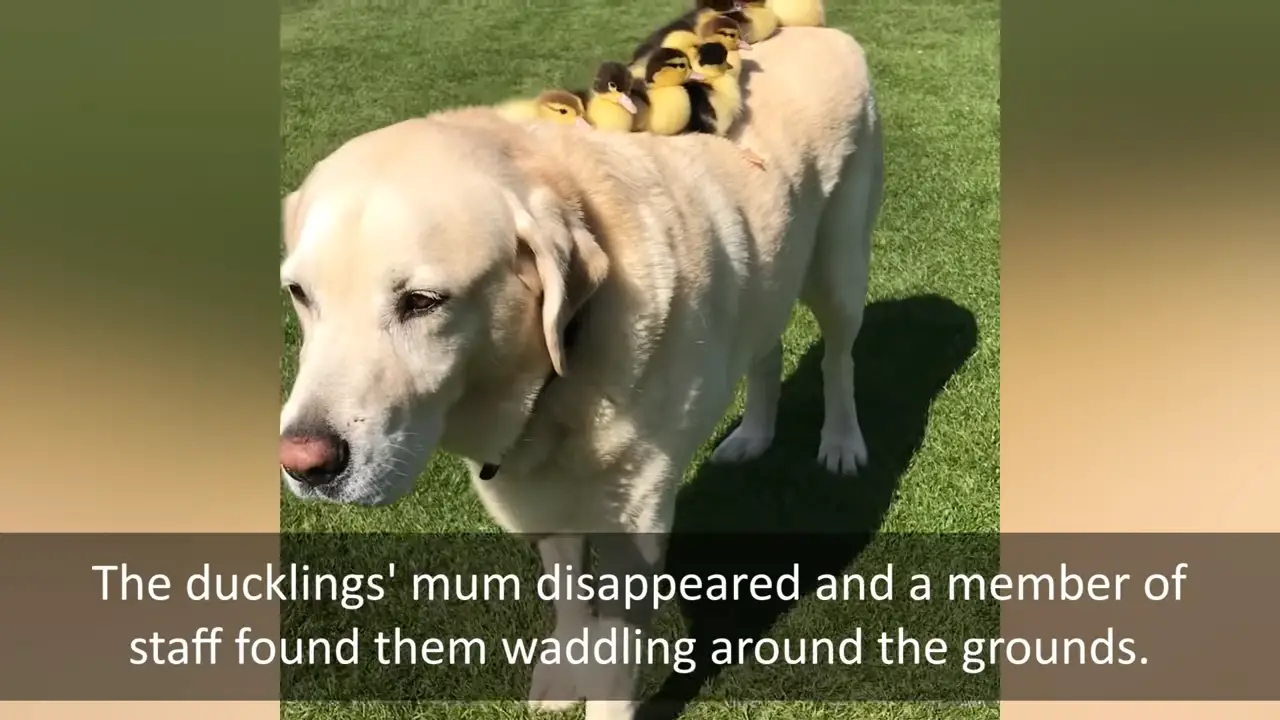 But when it comes to discussing the dog's nature of parenting, Jeremy becomes serious. He shares Fred has a loving and friendly nature. The duckling came under the fury companion's wings when the mother duckling left with six of their siblings. Soon after, he came fulfilling his parental duties. 
The canine buddy lays down beside the ducklings to provide them warmth. He hardly minds when they climb on the back for a quick ride. The caretaker shares the picture with"Fred's at it again." I hope these adorable ducks lighten your mood and brighten your day a little. Please press play and enjoy the video. 
If you like what you saw, kindly share it with your loved ones.