A few months ago, a video of toddlers crying to her hairdresser went viral. The issue was beyond the need for toys or chocolates. The 4-year old Ariyonna exclaims, "I'm Ugly" and began sobbing.
Usually, kids don't care about such things cause they see the world with a different set of eyes than ours. They see it with more love than hatred. Hence, for a toddler to feel such pain is just an example of the underappreciated black community.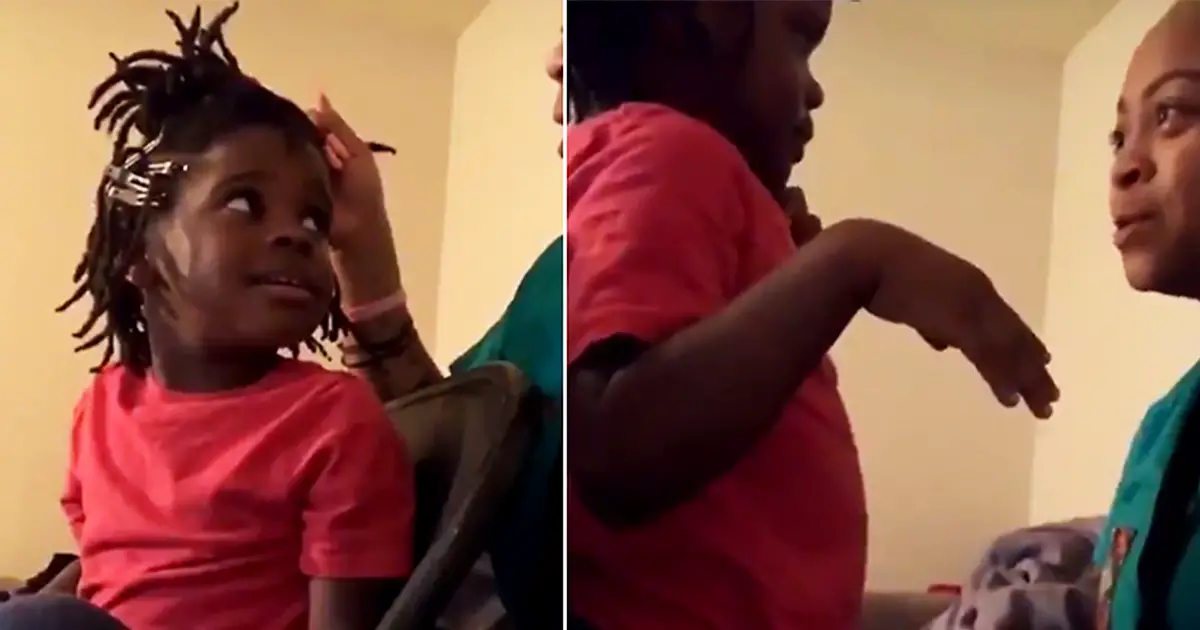 Fortunately, she was in great hands. The hair who goes by the name Lil wave Daddy was quick to correct her. She encourages her to say or believe in these words. The hairdresser then goes on to appreciate her smile and those adorable dimples. The little girl hugs the woman and cries. Furthermore, the hairdresser comforts her with words that he needs to hear. "Black is beautiful." She urges her to believe in herself, as she will grow up to be the greatest.
We witness the little girl's lips curving up to a smile after the pep talk. The world cried with her. She had to learn the harsh truth of the divided world so early in her life. Nevertheless, this will make her strong and mature. A lesson for us to focus on our children and empower them from an early age. Please press play to watch this emotional clip. Do share your thoughts on this heart-touching topic.
If you liked the video, kindly share it with your loved ones.