The Italian singer Andrea Bocelli has made quite the journey with his beautiful vocal flair. Pretty soon, Bocelli became a household name. His live shows always sell in massive. The tenor artists have never let down his audience. Not even during this pandemic.
The Covid has pushed artists to find new ways to reach their fans. The soothing music does provide a beam of hope shining through as we adapt to this new lifestyle. We have been able to witness live concerts. Singers have gone so far as to changing their lyrics to insert the Covid restriction to help spread awareness.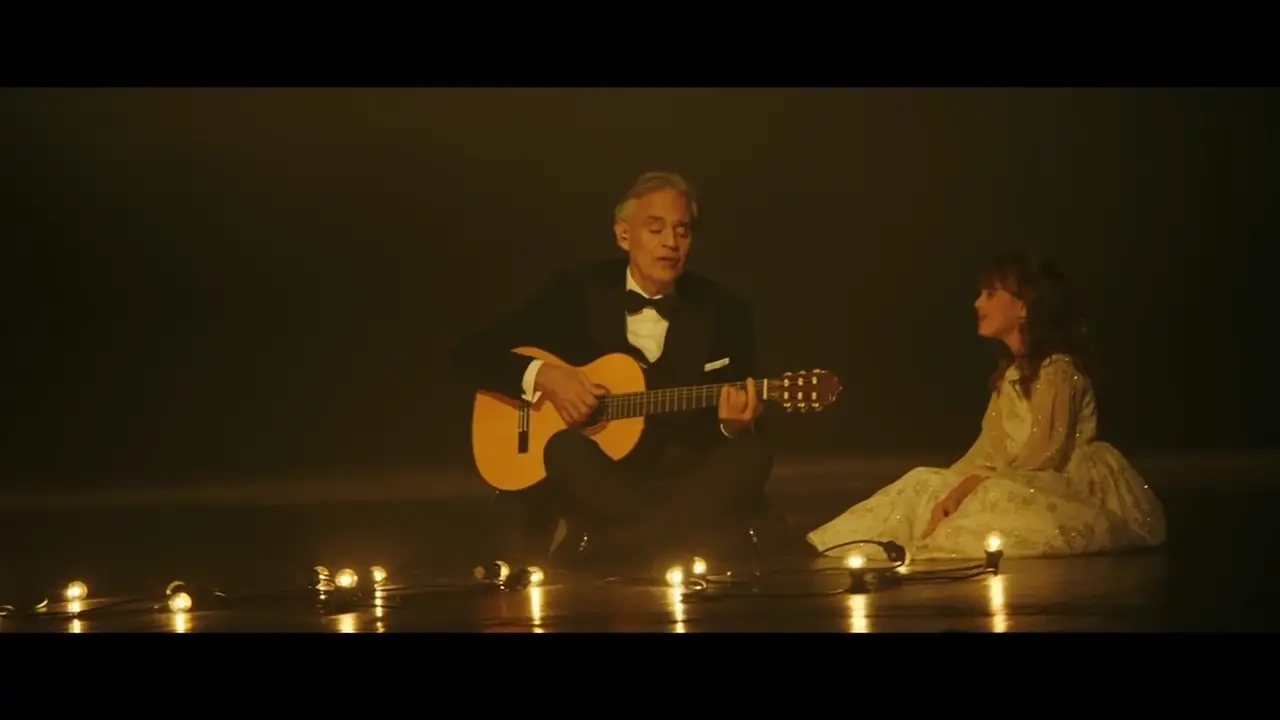 The variance in styles has become the highlight. Some try a sarcastic touch, whereas others simply go for the sophisticated vibe. For instance, Bocelli turned to his live audience through a hall full of candles. For this recent video, he worked with the creative director, Franco Dragone. The video opens up to surprise, Andrew's 8-year-old daughter Virginia handing the guitar to her dad.
Both father and daughter sit on the floor and harmonize the tunes to "Hallelujah," originally by Leonard Cohen. Candles fill the vacant seats, and an orchestra playing peacefully adds a calm vibe to the video. We have a few more audience looking down upon the lovely family. Andrew's wife Veronica looks at them with great pride and joy. The Italian singer never forgets his root. Hence it was no surprise when he began singing in the native tongue. Please press play and enjoy the fantastic tune. Do share your thoughts in the feed.
If you really find the live show entertaining, kindly share it with your loved ones.