This black dog got a whole lot of tennis balls on a random day in the most unexpected way. And his sweet reaction made the video go viral on Youtube with over 27 million views.
The adorable dog was least expecting to get more than two balls but when a local tennis instructor threw over 300 balls towards him, it made his day. After getting showered with so many balls, the dog couldn't help but rejoice at the moment.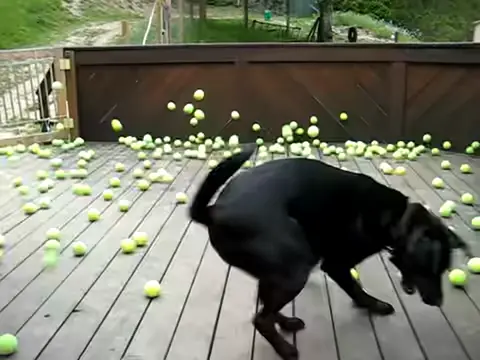 In fact, we could all see that he was really having the time of his life! The owners were just as happy as their dog after getting so many balls at once. Luckily, one of them managed to capture the moment. This delightful video will just make you smile to your ears.
The video has to be one of the most wholesome things on the internet you'll ever see. Watch the full video below!
Don't forget to SHARE this video with your friends and family!