It is always amazing and nice for someone to consider you special at their own special event. The feeling is unbeatable.
There sure are some people who think you made a great impact on their lives. Those are the types of people who tend to do things for you. This video went viral on the internet for all the right reasons. Brittany is someone who did not expect herself to be so important to someone except that she really is. When she got a video call request and was asked to be the maid of honor, she could not hold in her emotions at all.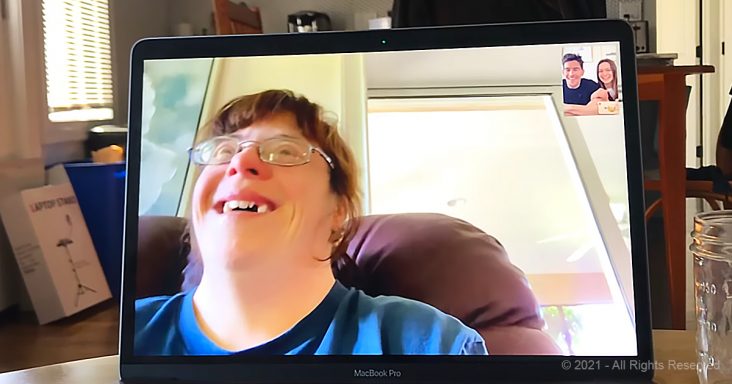 The woman has down syndrome and it is obvious that she is different from the rest. But, we are more than glad that the people in her life always find a way to make the precious woman feel the way she deserves to feel. Brittany and her priceless reaction melted my heart and the whole of the internet who watched her video fell in love with her reaction as well.
This is simply heartwarming. Watch the full video below!
Please SHARE with your friends and family!