Weddings can be more fun if there are games involved, especially the ones where you get to find out little secrets about the bride and the groom. But this wedding had an even bigger surprise. And it was from the bride to her newly wedded husband.
They start the party with a now-familiar question and answer session. The newly wedded couple sit beside each other, facing each other's back. The Bride's dad asks them a bunch of questions and they answer is by raising their hand without the other one seeing what they say.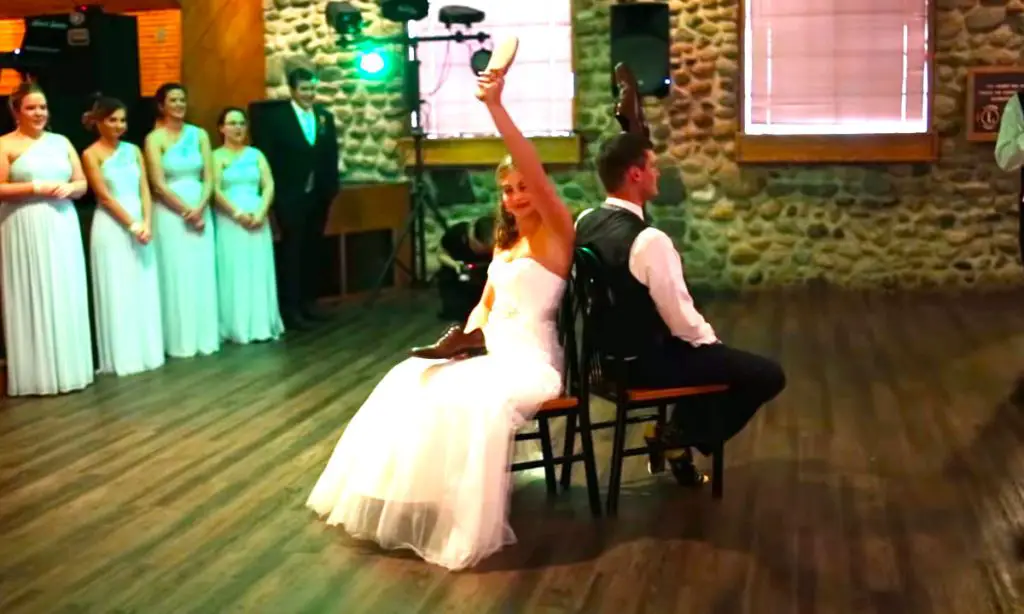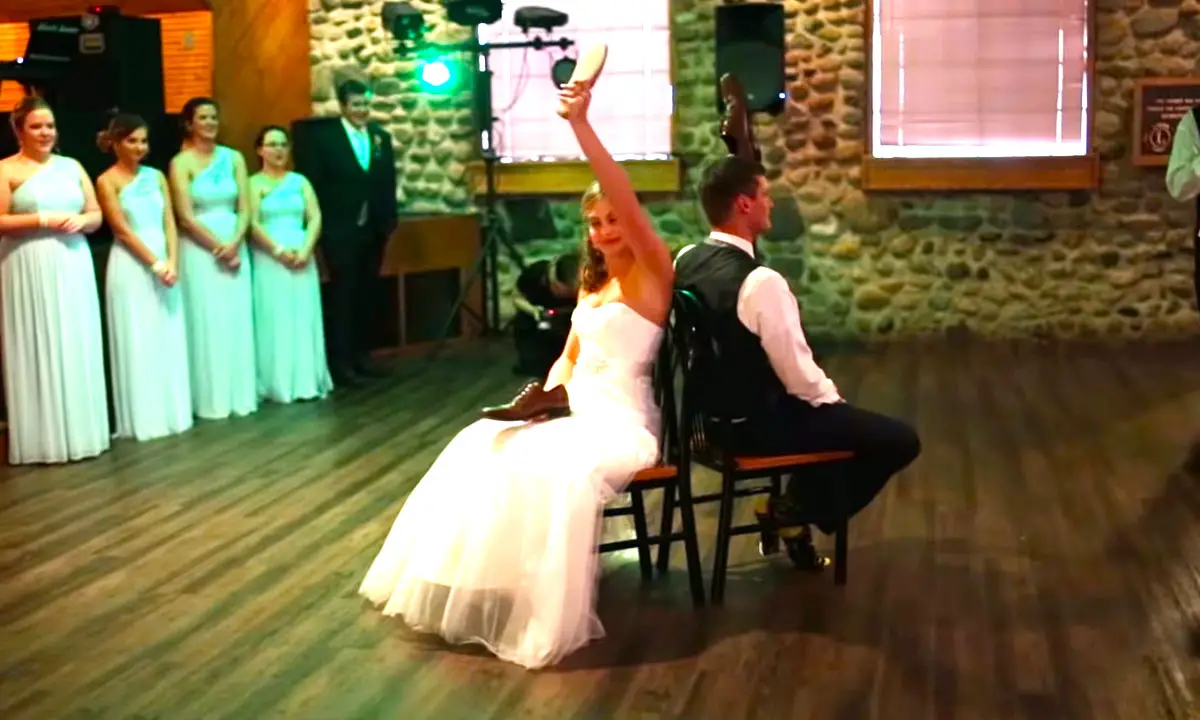 The last question Dad asks is, "who is the better dancer?" In a pre-arranged move, the bride gets up, tells her groom that she'll show who the better dancer is and hits the stage with Dad.
Walk the Moon's "Shut Up and Dance" begins to play and, first with Dad then with her bridesmaids, the bride shows she wasn't kidding! Watch the video below and please leave us a Facebook comment to let us know what you thought!
Don't forget to hit the SHARE BUTTON to share this video on Facebook with your friends and family.