Weddings can be more fun if there are fun games involved, especially the ones where you get to find out all the tiny little secrets about the bride and the groom. But this wedding had an even bigger surprise. And it was from the bride to her newly wedded husband.
They start the party with a little intimate question and answer session. The newly wedded couple sit beside each other, facing each other's back. The host asks them a bunch of questions. The couple is given one shoe each, and the only way they can answer is by raising the shoe.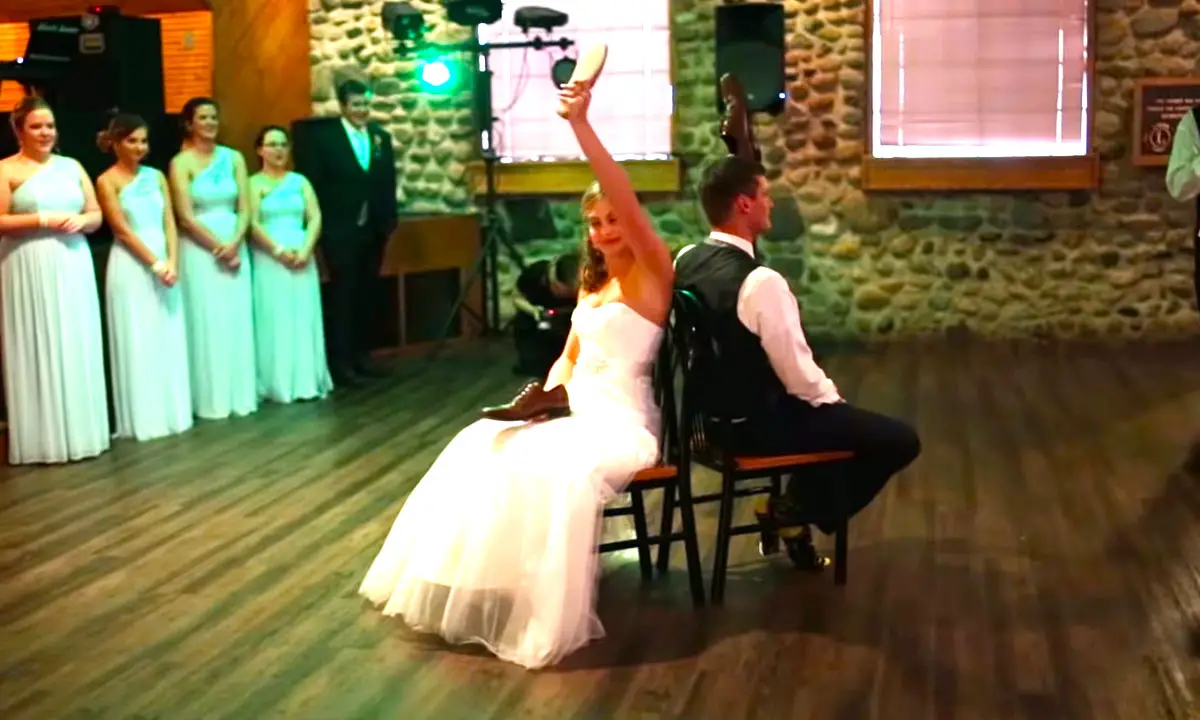 The questions are pretty simple. They have to answer who among them does something excessively. And it shows how well they know each other. Among all the questions, the host asks them who is the better dancer.
It is then that the bride gets up and tells her groom that she'll show who the better dancer is. The music starts to play, and she calls her dad up on the stage to dance with him. And the bridesmaids join her on stage and they begin to dance in WALK THE MOON's "Shut Up and Dance."
WATCH the entertaining performance below.
COMMENT and SHARE if you're thinking of doing something similar at your wedding.
What do you think?