Donkeys are typecast as being ugly and ornery. This reputation is believed to have originated from the fact that donkeys are not as easily trainable as horses and can be quite resistant to commands. They are also naturally cautious animals, so when faced with something that they do not understand, they can become stubborn and refuse to comply.
In addition to stubbornness, we tend to think of them as loud and dirty animals. But as this video shows, donkeys want to cuddle and receive love as much as any other pet out there. And they can be pretty damn adorable too!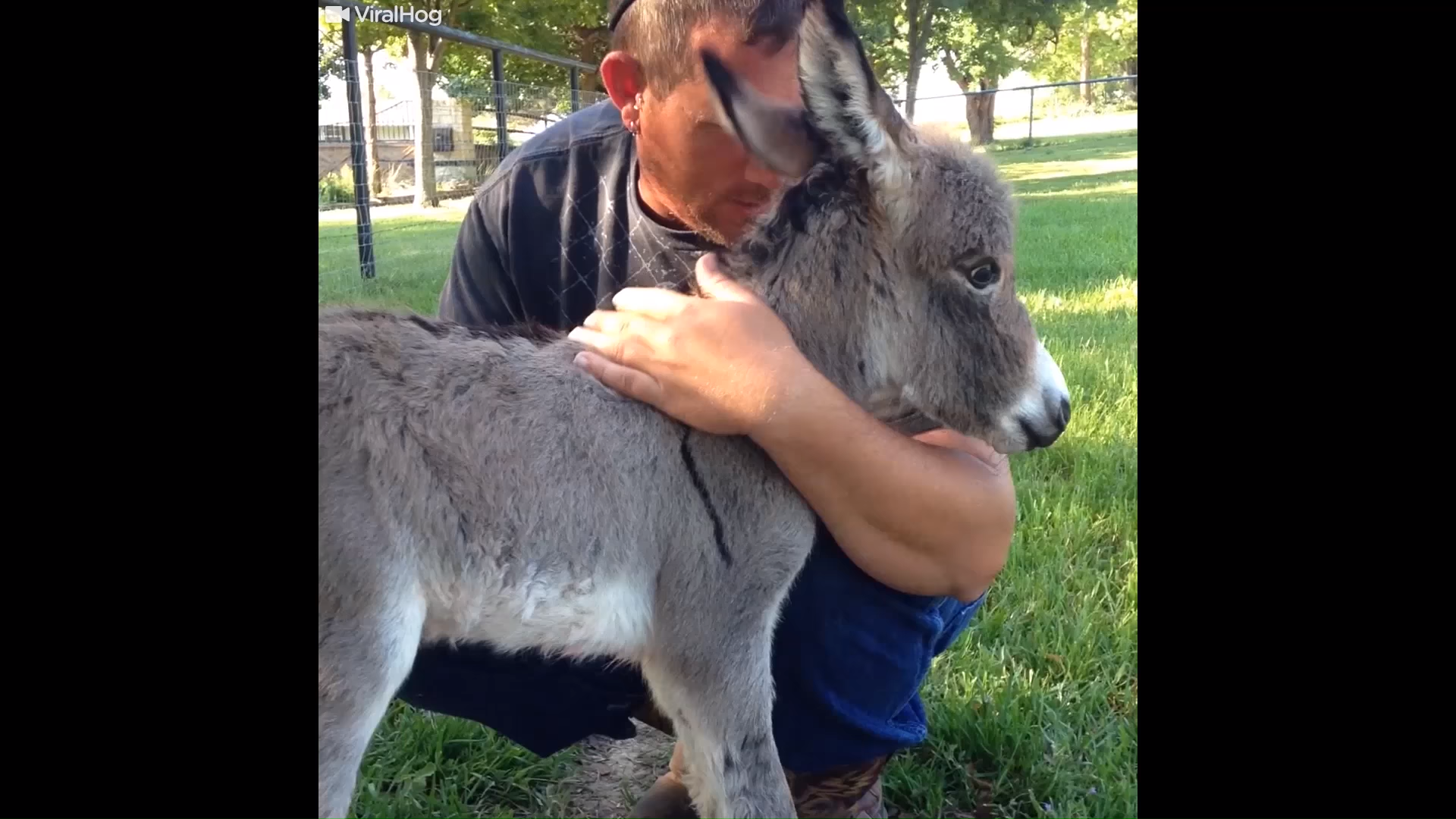 In fact, the donkey in this video proves us wrong about all of our preconceived notions. Baby Gunner lives at Pixie Farms, a small farm in Texas. When this video was recorded, he was only eight hours old. But despite his young age, he was already stealing hearts and spreading love.
The interaction he has with his caretaker will melt you down! Watch the full video below and please leave us a Facebook comment to let us know what you thought!
Don't forget to hit the SHARE BUTTON to share this video on Facebook with your friends and family.