Donkeys are often typecast as being ugly. We will never know how this stereotype came to be, but what we do know is that it is not true at all! If you don't believe me, go ahead and take a look at this adorable video given below! As this video shows, donkeys want to cuddle and receive love as much as any other pet out there. And they can be pretty damn adorable too!
They have a bad reputation amongst the masses because we tend to think of them as loud and dirty animals. However, this donkey proves us wrong. Pixie Farms Gunner lives in a small farm in Texas. When this video was recorded, he was only eight hours old. But despite his young age, he was already stealing hearts and spreading love. The interaction he has with his caretaker will melt you down!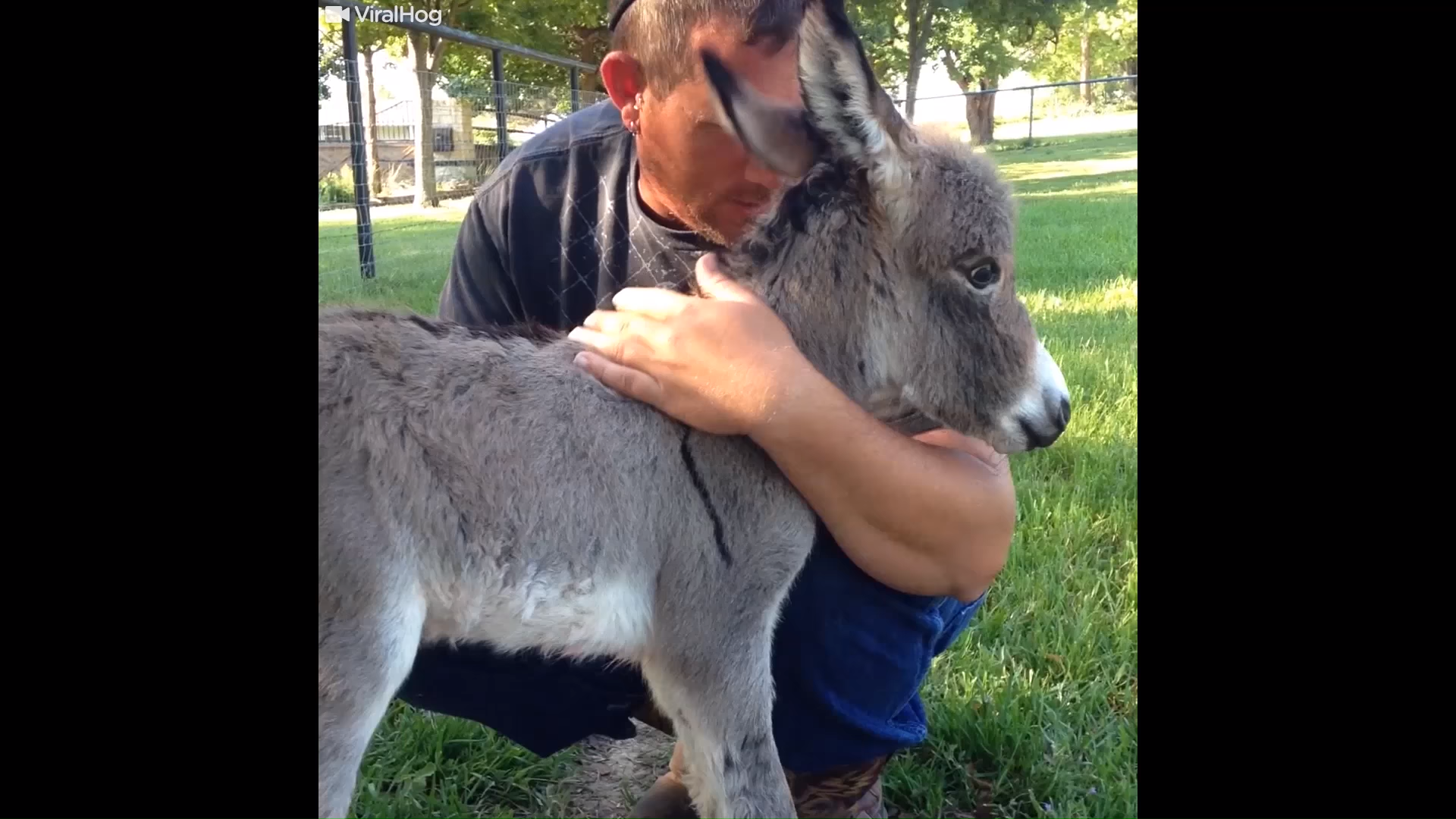 Watch this adorable video below! Did this little guy bring a smile to your face? Let us know in the comments!
Please SHARE this cute little clip with your friends and families!