We love a good wedding video and here's one that's about as good as it gets. Before he ever sees his bride-to-be, he says a short prayer asking God's help for their life together. When he looks up and sees her, it not only takes his breath away but it brings him to tears.
Weddings are obviously a stressful time for everyone involved, so it's not unusual that this groom would say a prayer. He thanks God for everything He's done for him, for his wife and for their love. Once the prayer's finished, he waits to see his bride.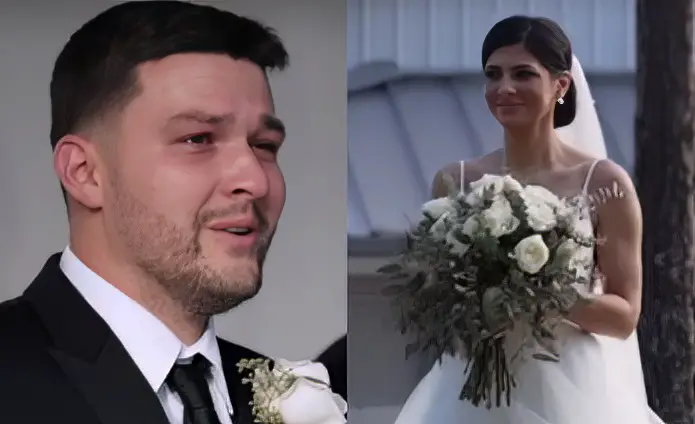 Luckily for us viewers, we get to see the beautiful bride before him–and she's certainly worth waiting for. Once she enters the room, he's so taken aback that he can't control his emotions. What a lucky guy.
This video was taken by Baton Rouge, Louisiana, based photographer Heartbeat Films and it's easy to see why it's such a big hit on YouTube.  Watch the full video below and leave us a Facebook comment letting us know what you think of this man's devotion and his obvious love for his wife.
Please SHARE with your friends and family!