Here's a video that's perfect to get you into the mood for Christmas–one of the world's top acapella groups singing the most iconic Christmas song ever.
Human Nature is an Australian vocal group that was originally formed as a "doo-wop" group but has since evolved into one of the world's top acapella bands, along with the Pentatonix. They've been wowing audiences since 1989 and have even been inducted into the Australian Recording Industry Association hall of fame.
"White Christmas" is even more famous than the band singing it, credited as being  the best-selling song of all times with 50 million sold. It was written by Irving Berlin (and there is a bit of controversy as to when: one story says 1940 and another says later) and sung by Bing Crosby in the movie Holiday Inn in 1942, where it won the Academy Award for Best Original Song.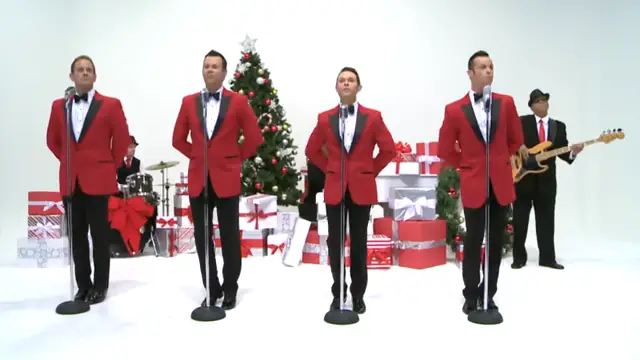 But the story of White Christmas is much more involved than a one-and-done movie song. Crosby actually sang it on the radio (and it spent weeks at #1 on the charts) before the movie ever came out. Then Crosby recorded it again in a movie written just to highlight the song (White Christmas) in 1954.
This rendition is truly worth a lot more recognition. Watch the full video below!
Please SHARE with your friends and family!